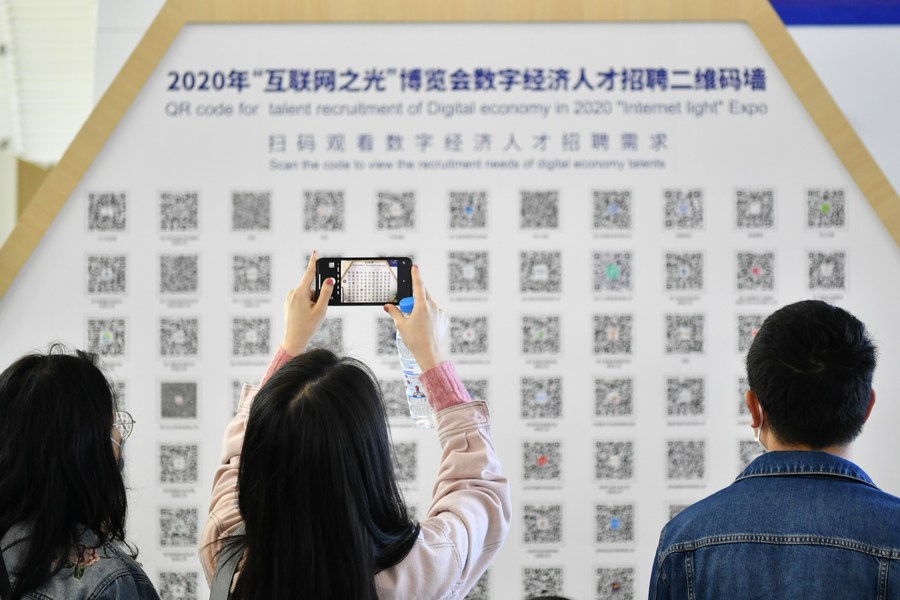 BEIJING, Dec. 2 (Xinhua) -- China will ramp up effort to develop cybersecurity industry during the 14th Five-Year Plan period (2021-2025), reported Xinhua-run Economic Information Daily on Wednesday.
China has been mulling over supportive measures to promote high quality development of cybersecurity industry for the next five years. More investment will go to the industry to enrich cybersecurity products and services to meet market demand, said Liu Liehong, Vice Minister of Industry and Information Technology.
He added that local governments will also offer full support by building industrial bases, setting up investment funds and establishing high-tech laboratories. Beijing and central China's Hunan province are particularly encouraged to step up efforts on their national cybersecurity industrial parks.
China's cybersecurity industry has gained strong momentum. In 2019, the scale of the industry increased 17.1 percent to 156.36 billion yuan (about 23.8 billion US dollars), and is expected to exceed 170 billion yuan in 2020.
(Edited by Li Shimeng, Hu Pingchao with Xinhua Silk Road, lishimeng@xinhua.org)