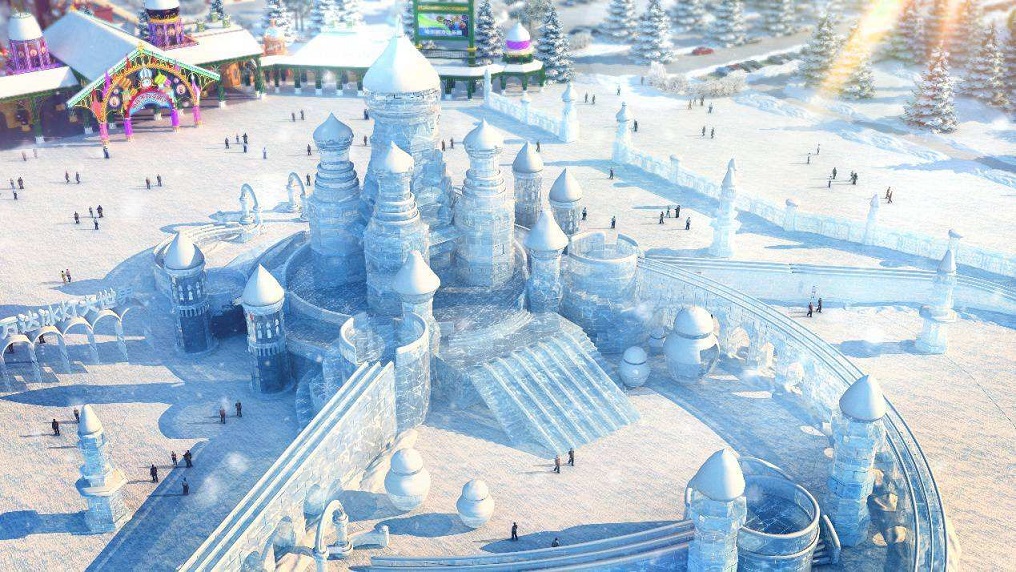 BEIJING, Dec. 1 (Xinhua) -- Recently, promotion events to stimulate consumption in the culture and tourism industry have been staging in many regions of China where hundreds of activities and featured products have been presented and favorable policies and consumption vouchers have been introduced.
At the government level, the Ministry of Commerce, the Ministry of Culture and Tourism and related authorities are preparing favorable policies to expedite recovery and transformation of the culture and tourism industry.
According to insiders, boosted by market recovery and policy bonus, the tourism industry is regaining its traditional momentum and presenting innovative driving forces. The consumption in the culture and tourism industry will embrace a rapid recovery on favorable policies and realize a high-quality development via digital transformation.
-- A rapid recovery in tourism market
At present, the tourism consumption market has witnessed a rapid recovery. Statistics showed that China received a total of 1.93 billion domestic tourists in the first three quarters of the year, 42 percent of that in the same period last year. Chinese residents' travel desire in the fourth quarter has recovered to the same level of the fourth quarter in 2019.
Dai Bin, president of the China Tourism Academy, pointed out that parts of outbound tourism demands have been shifted to the domestic market, which, to some extent, has promoted the transformation of tourism industry and the booming of night tours, village tours, self-driving tours, tours in surrounding areas and convalescent tourism. Meanwhile, the development in new-type urbanization, new infrastructure, education and training sectors, the streamlining visa policy and public-benefiting travel subsidy policies have all stimulated the recovery of tourism.
-- Supportive measures unveiled nationwide
Winter tourism season has started with the upcoming of winter. Many regions have launched or will launch various kinds of promotion events to promote consumption.
East China's Shandong Province will launch 532 key programs, 305 preferential measures and over 300 featured winter products. North China's Hebei Province has introduced select winter tour packages and favorable policies such as lowered admission fees to attract tourists. South China's Guangxi Zhuang Autonomous Region will give discount on admission fees for tourists.
Besides the promotion events, northern provinces prioritize ice and snow tours. A series of ice and snow-themed events have been launched in China's Liaoning, Jilin, Heilongjiang and Hebei provinces.
Vouchers are another stimulus for the recovery of culture and tourism market. Chenzhou of central China's Hunan Province will issue up to 1.5 million yuan vouchers mainly for select tour packages from December 1 to December 29. Qiqihaer in northeast China's Heilongjiang will give 1 million yuan worth of vouchers during the ice and snow tourism season.
Noticeably, those promotions highlight building brands and improving market service capacity.
Zhao Ping, vice president of Academy of China Council for the Promotion of International Trade, noted that various measures are adopted around the country to stimulate consumption on culture and tourism. The measures are mainly targeted to tap tourism consumption potential through vouchers and improvement of tourism products and experiences.
More favorable policies are on the way. The Ministry of Commerce said recently that it will guide local authorities to make use of the winter elements of ice and snow, take the opportunities of the Spring Festival and holidays to conduct online and offline promotion events to further warm up the market.
Zhao Ping said that China's per capita disposable income in the third quarter restored a positive growth, which has provided a solid support for the recovery of the culture and tourism market. Moreover, the carryover effect of the low consumption demands in the first half of the year will result in high growth of culture and tourism consumption in 2021.
-- Upgrading of culture and tourism industry needed
The transformation and innovation of the culture and tourism industry has helped boost the consumption.
The National Development and Reform Commission said that it will work with other departments on new measures to promote service consumption, including new consumption modes such as digital and smart tourism and online-offline integrated development of traditional service providers, in a bid to further tap consumption potentials.
According to an opinion issued by the Ministry of Culture and Tourism on promoting the high-quality development of digital cultural industry, efforts should be made to maintain a steady growth of the industry, optimize its industrial structure, improve the supply quality so as to make it serve as an engine for releasing consumption potential. It also requires the digital cultural industry to meet new consumption demands, create innovative consumption scenarios and foster new consumption modes such as cloud tourism and cloud entertainment.
In regards to the future development, Zhao Ping noted that on the one hand, new generation of information technology should be used to strengthen the online supply and expand the sales outreach of culture and tourism products. On the other hand, it is necessary to increase supply, attract domestic and international investments, expand industrial scale and improve the supply quality and level. (Edited by Zhang Yuan with Xinhua Silk Road, zhangyuan11@xinhua.org)