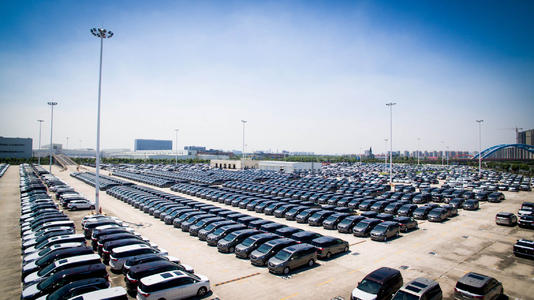 BEIJING, Nov. 24 (Xinhua) -- China plans to launch multiple favorable policies to stabilize automobile sector and accelerate the market recovery, reported Economic Information Daily Monday.
Local governments will be encouraged to put forward incentive measures for auto industry, including optimizing vehicle purchase restrictions and increasing the number of new license plates, subsidizing new vehicle buyers who abandon their old low level vehicles.
With the improvement of the epidemic situation in China and the stimulation of many favorable policies, China's auto industry has obviously recovered in recent months and automobile production and sales have gradually entered an upward channel.
In October, China's automobile production and sales volume reached 2.552 million and 2.573 million respectively, with year-on-year increase of 11 percent and 12.5 percent. Among them, automobile sales have maintained a growth of more than 10 percent for six consecutive months, according to data released by the China Association of Automobile Manufacturers.
Supported by the favorable policies, the prosperity index of China's auto industry will continue to rise. In 2021, the growth rate of domestic auto sales is expected to reach double-digit.
(Edited by Gao Jingyan with Xinhua Silk Road, gaojingyan@xinhua.org)