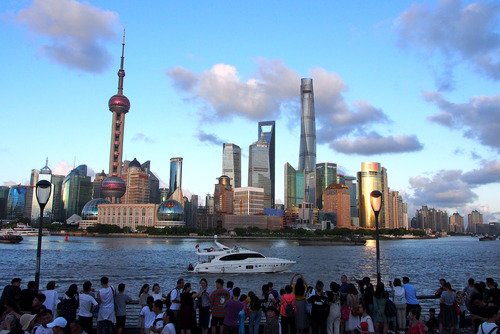 BEIJING, Nov. 16 (Xinhua) -- Chinese insurance regulator canceled restrictions over the industries permitting insurers to conduct the alleged "financial equity investment" which is more like minority equity investment on November 12, reported Xinhua Finance, a financial news platform run by Xinhua News Agency on last Friday.
China Banking and Insurance Regulatory Commission (CBIRC), the sector watchdog, took the move to boost equity financing of insurance capital to better support the real economy and improve social direct financing.
"Financial equity investment" refers to insurers investing in the name of capital providers in or holding the equities of unlisted companies and possessing no controlling stake or together with their affiliates no controlling stake in the unlisted companies.
CBIRC allowed insurers to select on their own industries for them to carry out minority equity investment instead of restricting their minority equity investment only to insurance enterprises, non-insurance financial companies and certain insurance-related businesses such as old age care and medical firms in the past.
The Chinese regulator will also set up a negative list for "financial equity investment" to prohibit insurers to invest in enterprises with 10 types of situations and encourage insurers to participate in market-oriented and law-based debt to equity programs.
According to CBIRC, insurers are allowed to pump their self-owned capital and deposits for duty of reinsurance in the minority equity investment.
By the end of September, insurers in China have poured about two trillion yuan or 10 percent of their insurance capital into corporate equities via direct equity investment, equity investment plans, and equity investment funds and became main institutional investors capable of providing equity capital in the finance industry in the country. (Edited by Duan Jing with Xinhua Silk Road, duanjing@xinhua.org)