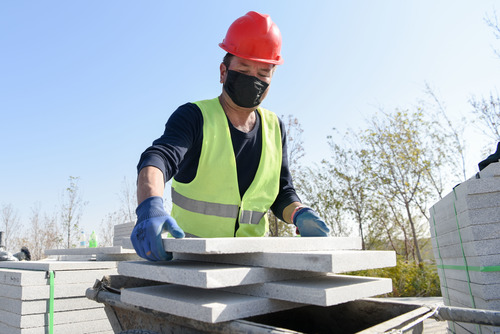 BEIJING, Oct. 28 (Xinhua) – The added value of industrial firms above the designated size in northwest China's Xinjiang Uygur Autonomous Region surged 11.2 percent year on year in September this year, pacing up 8.5 percentage points in growth rate compared with last month, reported Xinjiang Daily Tuesday.
In the first nine months of the year, the added value of industrial enterprises in Xinjiang increased by 6.1 percent year on year, ranking fourth among all provinces, autonomous regions and cities in the country.
During the same period, the production and supply of electricity, heat and water in Xinjiang maintained rapid growth, with the added value increasing by 19.4 percent compared with the same period last year.
Meanwhile, Xinjiang's added value of high-tech industries and strategic emerging industries rose 11.7 percent and 19.7 percent year on year in the first three quarters, respectively.
The booming economic development in Xinjiang in the first three quarters benefited from the preferential policies given to enterprises by local authorities, such as reducing the operating burden for small and medium-sized enterprises, and helping enterprises to attract foreign business and investment.
Efforts will be made to improve the digital, networked and intelligent development level of the manufacturing industry in Xinjiang, and continue to empower the high-quality development of Xinjiang's industrial economy, according to Industry and Information Technology Department of Xinjiang Uygur Autonomous Region.
(Edited by Jiang Feifan with Xinhua Silk Road, 346129473@qq.com)