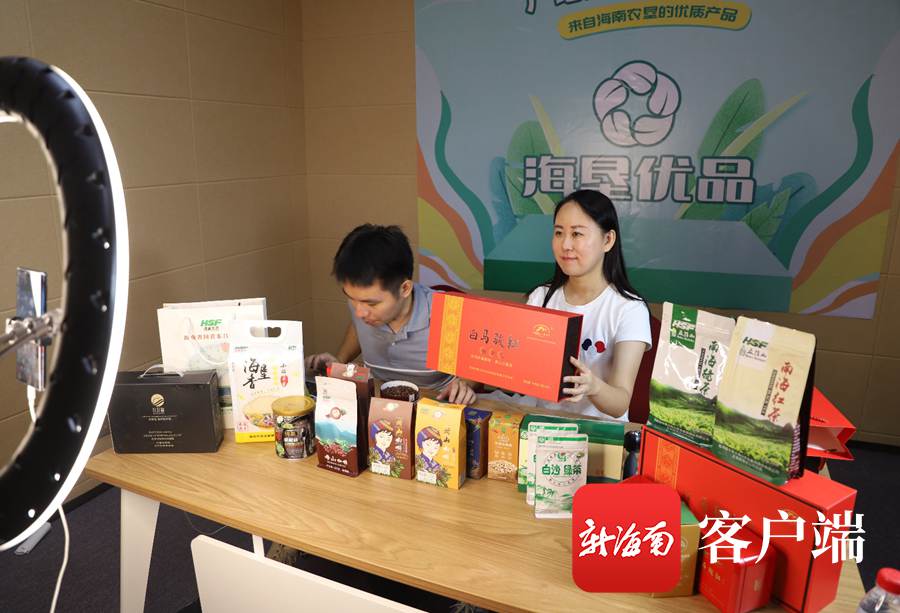 Photo taken on October 16, 2020 shows local agricultural products being sold through live-streaming platform in Haikou, capital of south China's Hainan Province. (Source: hinews.cn)
HAIKOU, Oct. 27 (Xinhua) – Haikou, the capital city of China's southern island province of Hainan, reported 117.072 billion yuan of online trade volume in the first three quarters, up 2.39 percent year on year, showed official data from local authority Sunday.
Statistics showed that during the period, more than 111,000 e-commerce entities in Haikou created 290,900 local jobs, and the number of online parcels delivered reached 44.9 million.
The city's online retail sales surged 18.93 percent year on year to 26.937 billion yuan in the first three quarters, accounting for 50.63 percent of Hainan's total online trade volume.
Meanwhile, the online trade volume of bulk commodities and Business to Business (B2B) transactions in Haikou reached 90.134 billion yuan in the first nine months, accounting for 76.99 percent of the total online transaction volume in the period.
The physical type of online retail shows strong performance, achieving a retail sales volume of 23.582 billion yuan, accounting for 87.55 percent of Haikou's total online trade volume in the period.
In the first nine months alone, Haikou's online agricultural retails amounted to 5. 599 billion yuan, an increase of 40.46 percent over the same period last year, of which jackfruit, coconut, and wax apple were the best sellers.
(Edited by Jiang Feifan with Xinhua Silk Road, 346129473@qq.com)