To provide more convenient and faster registration service for companies interested in establishing business units in Haikou Jiangdong New Area, Jiangdong New Area Administration provides from July free temporary registered addresses for enterprises with registered capital of 5 million yuan or above and engaged in tourism, modern services, high-tech industry, and other sectors included in the encouraged industries listed by Jiangdong New Area. The application for a temporary address can be handled online.
Year to date, about 800 enterprises have enjoyed the free online address registration services, including Hainan Sinopec Co., Ltd. (Sinopec), Hainan Enbao Investment Co., Ltd., Friendship & Apollo Commercial (Hainan) Co., Ltd., Yanchang Petroleum (Hainan) Co., Ltd., and other famous companies. Haikou Jiangdong New Area is the first area in Hainan having kicked off instant approval service for temporary address registration, marking new highlight in the area's efforts in improving business environment.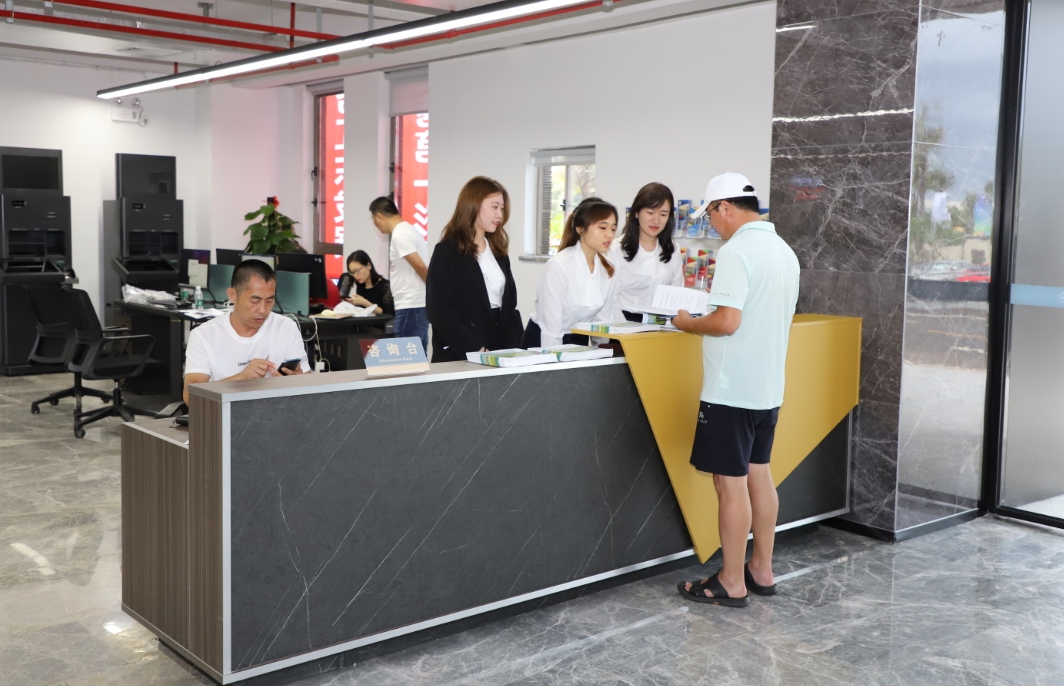 Photo: A business representative consults the staff about the qualifications for settling in the area and the registration process in the Government Affairs Service Center of Jiangdong New Area.
Through the government affairs platform of Jiangdong New Area, qualified enterprises can apply for temporary registered addresses free of charge, and upload relevant materials, including the ID card of the legal person, registered capital, business scope, and the agreement on settling in the area (electronic agreement). After all these materials are uploaded and submitted, the system will automatically offer a registered address at once. (Edited by Duan Jing with Xinhua Silk Road, duanjing@xinhua.org)