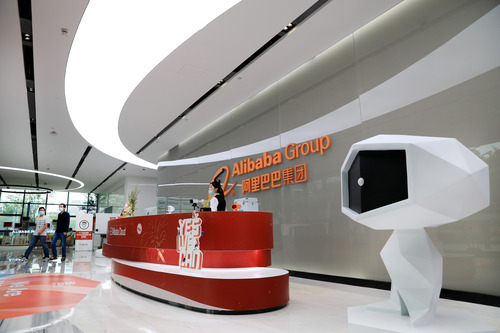 BEIJING, Sept.28 (Xinhua) -- AliExpress, Chinese e-commerce giant Alibaba's global retail platform, recently opened its first offline pop-up store in Paris, displaying hundreds of Chinese products.
Covering an area of about 240 square meters, the pop-up store has displayed more than 300 pieces of fashionable clothing, home furnishings, small household appliances and other hot-selling goods during September 24-26, attracting many local consumers while doing online marketing as well through livestreaming.
With the rapid development of its business in France and Spain, the opening of the AliExpress is a "trial" in the French market, pushing forward business innovation and see how that goes with local customers, according to Sébastien Badault, general manager of Alibaba Group's French branch.
AliExpress will further improve consumer shopping experience in areas such as logistics and payment, and accelerate the landing of interactive forms such as livestreaming and social networking in France, said Zhang Qi, director of AliExpress' overseas users and customers department.
AliExpress is launched in 2010 and now serves more than 150 million global consumers. France is one of the fastest growing markets for AliExpress. (Edited by Yan Yulan, Niu Huizhe with Xinhua Silk Road, niuhuizhe@xinhua.org)