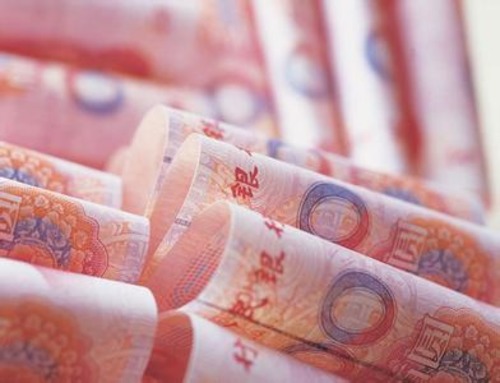 BEIJING, Sept. 18 (Xinhua) -- The central parity rate of the yuan or Renminbi (RMB) against the U.S. dollar rose 84 pips to 6.7591 on Friday, according to data from the China Foreign Exchange Trade System.
Along with the recent trend of continued appreciation, the Chinese currency jumped to its highest in 16 months against the U.S. dollar on Thursday after Chinese data pointed to economic recovery after epidemic-linked shutdowns.
Experts believe that, after the continuous appreciation, the exchange rate of the RMB against a basket of currencies is still within the reasonable range.
The RMB appreciation is conducive to the healthy development of the domestic market. Tu Yonghong, deputy director of the International Monetary Institute (IMI) of Renmin University of China told Xinhua that, as the world's second-largest economy, China's huge domestic market has become a new advantage for China's trade development, based on the RMB appreciation.
Tu believes that with the improvement of China's residents' income and the growth of the middle-class group, China's consumption capacity also shows an upward trend. Therefore, the rise of the RMB exchange rate is actually conducive to further enhancing China's import capacity and Chinese comparative advantage as a consumer market.
"Especially under the Chinese Dual-cycle economic model, the rise of the RMB exchange rate is conducive to the reduction of the price of imported commodities, which is actually a good thing for improving the efficiency of resource allocation. In particular, according to the data recently released by the National Bureau of Statistics, China's export data in August has achieved positive growth for the first time since 2020, indicating that the impact of the epidemic on China's economy has come to an end, and also played a positive role in stabilizing foreign trade and increasing foreign exchange supply," Tu said.
The appreciation is also conducive to further promoting the development of foreign capital into China's capital market, according to Dong Zhongyun, director of the financial research institute of AVIC Securities. Dong told Xinhua that, a stronger RMB will further promote foreign investment into the Chinese capital market.
Statistics show that the current 10-year Treasury bond yield gap between China and the United States exceeds 240 basis points, which is at a historically high level. Therefore, Dong pointed out that China's bond yields are at a high level compared with other developed economies, making China's bonds attractive to overseas buyers.
Taking into account the exchange earnings that may be generated by the appreciation of the RMB, the market continues to favor assets such as RMB-denominated bonds, Dong Zhongyun said. However, from the perspective of market risk prevention, Dong Zhongyun reminded investors to pay attention to the disturbance brought by massive capital flows to China's capital market and prevent the emergence of asset bubble risk that foreign capital might bring to the capital market. (Contributed by Han Jie, edited by Duan Jing with Xinhua Silk Road, duanjing@xinhua.org)