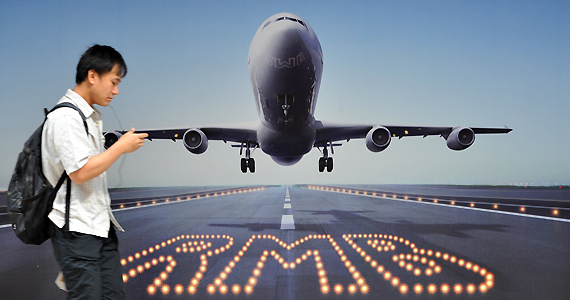 BEIJING, Sept. 18 (Xinhua) -- China extended the T+1 session trading hours of interbank bond market to 8:00 pm Beijing time as of September 21 to further facilitate domestic and overseas investors, reported Shanghai Securities News Thursday.
The move, announced by the National Interbank Funding Center (NIFC) earlier on late Tuesday, marked another step to broaden opening up in China's intebank bond market.
As the NIFC announcement told, trading hours of T+0 session will not change and the trading hours of T+1 or beyond session will extend to 8:00 pm local time. During the extended trading hours, foreign institutions can sell or buy cash bonds on interbank bond market by request for quotes (RFQ) via the Bond Connect program or by agent services or RFQ via direct investment channels. Bond Connect is a mutual market access scheme allowing investors from the Chinese mainland and Hong Kong SAR to invest in each other's interbank bond markets.
Many industry insiders say due to the equation of time, European investors can participate in trading on China's interbank bond market in their morning sessions after the trading hour extension.
Recent weeks, China speeded up investment facilitation for its bond market. On September 1, Bloomberg and the NIFC rolled out of RFQ services on Bloomberg terminals for international investors to directly trade bonds on China interbank bond market.
Currently, overseas investors can take part in trading bonds in China's bond market via such channels as qualified foreign institutional investors (QFII) program, Renminbi QFII program, the Bond Connect and the direct access service launched of Bloomberg and NIFC.
Market watchers held that market makers, in particular market makers with transnational businesses, are likely to feel directly the influences brought by the trading session extension. "Some large market makers have been operating foreign exchange and precious metal business and their trading hours are far longer than that of bond trading therefore these large institutions are somewhat experienced in dealing with the extension," said an expert with a large state-owned bank. (Edited by Duan Jing with Xinhua Silk Road, duanjing@xinhua.org)