The United Nations Office for South-South Cooperation (UNOSSC) and the China-Africa Development Fund (CADFund) have published the South-South in Action series of seven case studies showing the great impact made by the CADFund in Africa in advancing the achievement of the UN sustainable development goals (SDGs).
The cases present some of the best practices in South-South and triangular cooperation initiatives and provide a window for Southern partners to learn and recognize the opportunities for collaboration that exist in the South.
As one of the important initiatives of the Forum on China-Africa Cooperation, the CADFund has been committed to serving China-Africa cooperation with a market-oriented approach, giving full play to its financial advantages and guiding role as a platform in the 13 years since its establishment.
The CADFund introduced Chinese enterprises as well as Chinese capital, technologies, production capacity and management experience which help create employment opportunities, increase tax revenues and enhancing productive capacities of Africa.
This journey of seven cases starts from Ghana in west Africa, showing how Africa World Airlines Aviation Project enhanced connectivity in the West Africa region while promoting economic and trade exchanges between West Africa and the Middle East and Far East.
Ghana: Africa World Airlines Aviation Project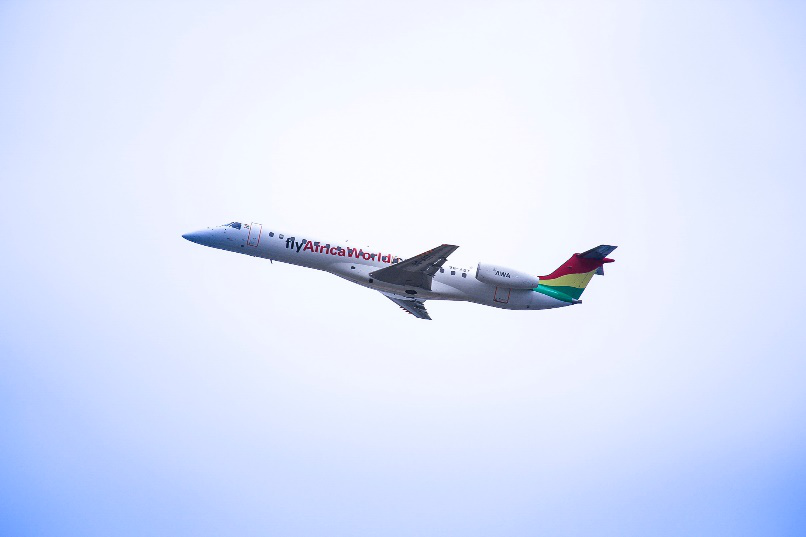 Overview
The level of connectivity in the West Africa region urgently needs to be improved since most of the road infrastructure in that region is underdeveloped and land transportation remains inconvenient. On the other hand, regional aviation has proven to be effective in improving convenience and efficiency in the short run.
In 2012, Hainan Airlines, the CADFund and Strategic African Securities Ltd. jointly invested approximately $31 million to establish Africa World Airlines Ltd. (AWA), which provides safe, convenient and high-quality air transportation services to passengers in Ghana and other countries in West Africa. At present, the company has eight ERJ145 planes offering services on three domestic routes – Ghana-Accra-Kumasi, Accra-Tamale and Accra-Takoradi – and five international routes: Accra-Lagos, Accra-Abuja, Accra-Monrovia, Accra-Freetown and Lagos-Monrovia. It also operates charter flights.
At the initial stage, the CADFund and the China conglomerate Hainan Airlines Group opened routes in Africa by bringing Chinese pilots, flight attendants and management personnel to Africa. Within a short period, the company rapidly established brand effect and significantly improved punctuality, the safety level and the passenger-load factor. After that, the company started hiring local staff and providing them with training courses in China before they became involved in the daily operation in Ghana.

Operation
The African civil aviation market remains to be developed. African airlines suffer from great difficulties in operation, such as incomplete supporting infrastructure and high maintenance and operation costs. According to the market situation, the project team has constantly adjusted its operation models and strategies and steadily expanded its business scope. At the beginning, there was only one airplane flying four flights a day. At present, the fleet has expanded to eight airplanes flying eight routes in Ghana and other West African countries and operating charter flights.
To address local challenges including a shortage of local aviation technicians, the project first brought professionals from China to Africa, including pilots, flight attendants and operation management personnel, laying a solid foundation of human resources for the launch of the project. In line with the localization strategy and through staff training, the project team currently boasts more than 200 employees of whom 196 are local people.
Thanks to the joint efforts of all shareholders, AWA has gradually improved its market position, increasing its market share in Ghana from 7 per cent at the beginning to 80 per cent at present.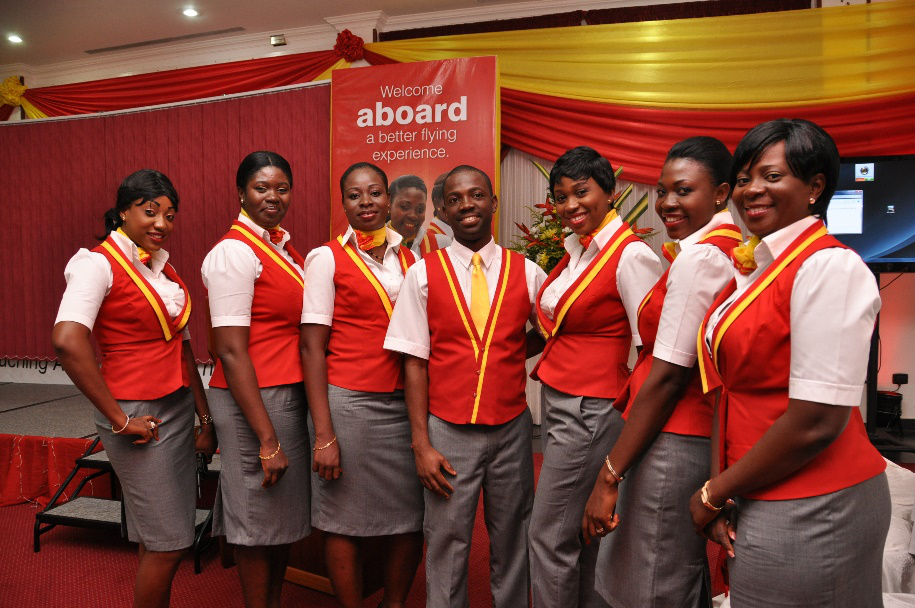 Impact
In terms of civil aviation services, AWA conducted 15701 flights carrying 597,248 passengers in 2019, with a total of more than 1 million passengers since it opened for business. At present, AWA takes up more than 80 per cent of the domestic service market as a major provider of civil aviation service in Ghana, having greatly facilitated the domestic and regional business travel needs of residents. At the same time, AWA has successively signed agreements on transfer cooperation with South African Airways and Emirates to undertake transfer services for them in Ghana and other countries in West Africa, providing direct transfer services to international flights from the Middle East, Asia, Australia and other countries, further promoting economic and trade exchanges between West Africa and the Middle East and Far East.
In terms of social responsibility, the project company set up a charity fund in 2016 and organized activities such as charitable donations, charity races to fulfil its social responsibilities. In early 2016, the company was reviewed, approved and issued a certificate by the International Air Transport Association (IATA) Operational Safety Audit. In 2016, AWA won the Airline of the Year Award, the Safety/Efficiency/Environmental Protection of the Year Award, the Service of the Year Award and the Best Brand in Africa Award. In October 2017, it was officially approved as a member of IATA, the only full member of IATA in Ghana.
Replicability
The demand for civil aviation in Africa still needs to be satisfied since many African national airlines either have already closed or are closing owing to poor management. AWA, with sustainable operating capacity and successful operating experience in the African market, can participate in the expansion and operation of civil airlines in other African countries through joint ventures and management replication to build a pan-African regional aviation network that further improves the connectivity within the continent.
(Source: United Nations Office for South-South Cooperation, China-Africa Development Fund)