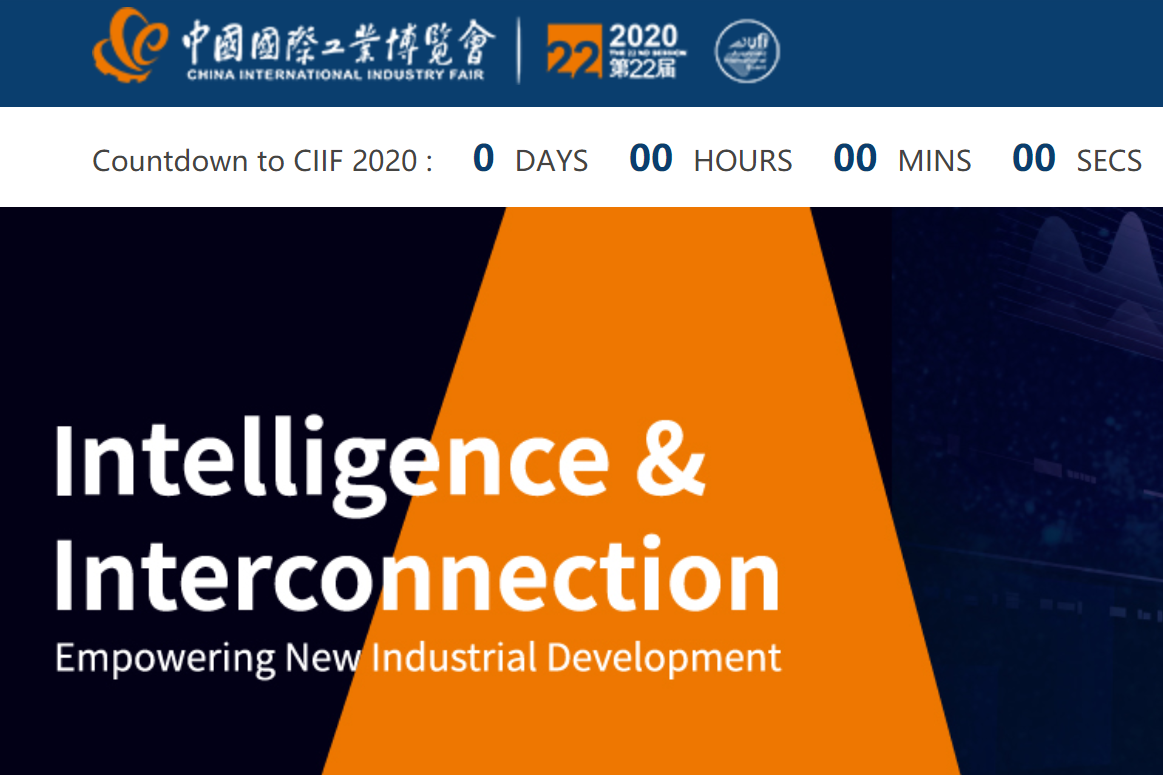 SHANGHAI, Sept. 15 (Xinhua) -- The 22nd session China International Industry Fair (CIIF 2020) kicked off in the National Exhibition and Convention Center (Shanghai) on Tuesday, showcasing the lastest achievements in China's manufacturing industry.
Themed "Intelligence & Interconnection Empowering New Industrial Development," this year's fair has an exhibition area of 245,000 square meters, attracting more than 2,000 exhibitors. A total of nine professional exhibition areas have been set to display the lastest products and cutting-edge innovations in key industries.
In particular, innovative products from ABB, Fanuc, Shanghai Electric, ENN Power, Kyland Technology are set to make their debut. A group of leading manufacturing companies in China including SAIC Motor Corporation, HSG Laser, BYD, Haier, Ningbo Baosi Energy Equipment and Kingfa Sci.& Tech. will display their lastest achievements that fill the domestic gap or break technology monopoly.
This year's fair will create a brand new "smart logistics" exhibition area centering on the warehouse logistics supply chain of robots. At the same time, China Telecom, China Mobile Shanghai Industrial Research Institute and China Unicom will present trending technologies and application scenarios empowered by 5G. Industry giants such as Alibaba, JD.com, and ZKH will show new formats and models of the industrial supply chain.
The fair has adopted a new mode, with the offline exhibition as the basis and online platform as the supplement. An integration between the two has been achieved via 5G live streaming and virtual exhibition halls. (Edited by Zhang Yuan with Xinhua Silk Road, zhangyuan11@xinhua.org)