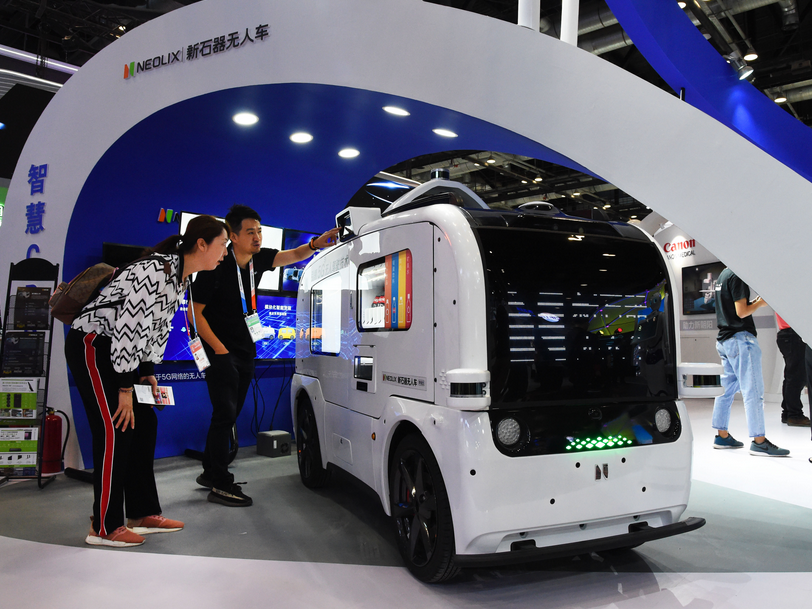 BEIJING, Aug. 25 (Xinhua) -- China's service industry is getting recovered from the COVID-19 pandemic at a faster pace, showed data from statistics administrations.
The added value of the service industry in Jiangsu Province and Chongqing Municipality, among other places, achieved positive growth in the first half of this year. During the period, the added value of Jiangsu's service industry reached 2.51 trillion yuan, up 1.8 percent year on year.
A number of major projects in the service industry were launched recently in many places, covering tourism service, modern logistics, business service, software and information service. For example, 55 modern service industry-related projects with a total investment of 43.49 billion yuan were initiated in southwest China's Chengdu on last Thursday.
Chinese central authorities are mulling more measures to accelerate the recovery of service industry, in a bid to drive consumption and consolidate economic development.
Zhong Shan, Minister of Commerce, said that the ministry would promote service consumption in the second half. Efforts will be made to boost the recovery of catering and household service sectors.
The second half will also see further opening up of China's service industry. The Ministry of Commerce has issued a plan for deepening the innovative development of trade in services, with 26 measures in the fields of transportation, education, medical care and finance.
It is learned that the first negative list for cross-border service trade will be published within 2020.
At local level, Shanxi, Hainan and Guangdong have introduced measures to support the development of the service industry. For instance, Hainan recently rolled out a special plan to cut housing rents charged in sectors hit hard by the pandemic such as catering, accommodation, tourism, education, training, and household service.
With the accelerated recovery of the service industry, consumer services such as accommodation, catering, wholesale and retail will make a positive contribution to the economic bounce-back in the second half of the year, said Zhu Jianfang, chief economist with CITIC Securities. (Edited by Su Dan with Xinhua Silk Road, sudan@xinhua.org)