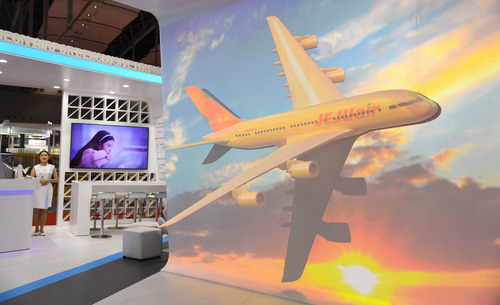 BEIJING, Aug. 20 (Xinhua) – Stocks of industries such as air transportation sector are expected to embrace recovery and related trading opportunities, reported egs.stcn.com citing a research report of Guosheng Securities Thursday.
Along with gradual recovery of domestic demand, passenger traffic of civil aviation in China has gone through the worst situation thus performances of related companies' stocks may hail turning points, which may generate some transaction opportunities for investors, according to the report.
Another sector similar to air transportation industry is the cement sector, whose demand was curbed by various influences in the first half of 2020. However, generally, the recovery of supply and demand and improved confidence in demand in the second half of this year have led to better momentum of the sector.
Apart from these, the report of Guosheng Securities also reminded investors of paying attention to investment opportunities in securities, insurance and banking sectors when the country kept cranking up policy supports for capital market reform. (Edited by Duan Jing with Xinhua Silk Road, duanjing@xinhua.org)