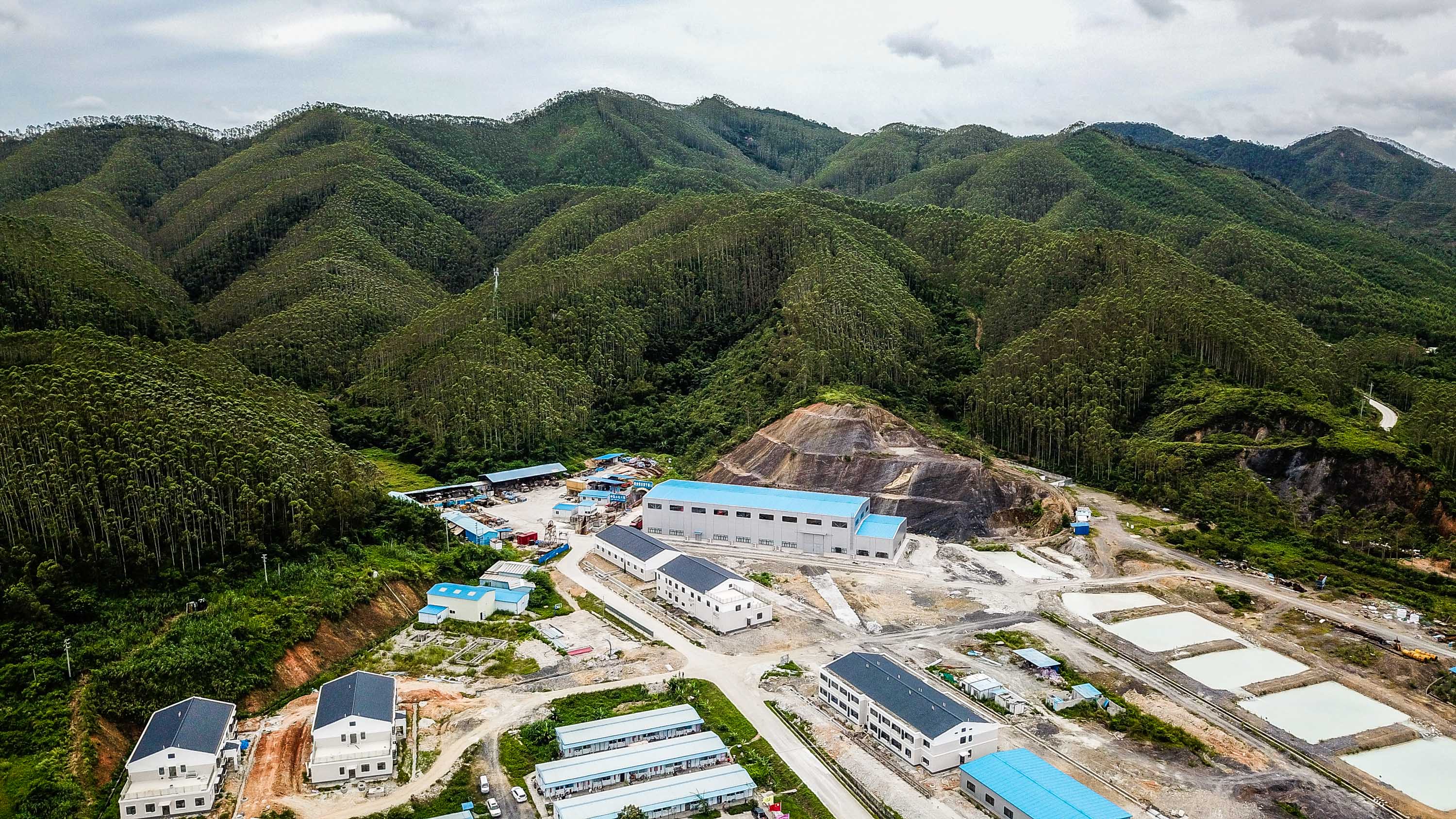 BEIJING, Aug. 6 (Xinhua) --Foreign firms are keen to invest in China's new infrastructure construction despite the hit of the COVID-19 pandemic on the global economy.
In the past few months, many foreign companies like Schneider Electric, Siemens and Intel have rushed into China's new infrastructure construction market as they have seen the big potential in the market.
Schneider Electric signed an agreement with Chinese battery manufacturer Contemporary Amperex Technology Co., Ltd. (CATL, 300750.SZ) Wednesday to carry out cooperation in green smart factory, new energy power generation and other new infrastructure construction fields.
In early July, Urumqi, capital city of northwest China's Xinjiang Uygur Autonomous Region, announced with Siemens to jointly build new infrastructure innovation base for the China-Europe digital industry which will focus on intelligent manufacturing, industrial internet and talent cultivation.
In mid-June, Intel announced that it would join hands with Nanjing, capital city of east China's Jiangsu Province, to build a future technology intelligence center to promote smart building, smart office, smart manufacturing, smart transportation, smart robot and other smart applications.
In a signing ceremony of foreign-funded projects held recently in Shanghai, 54 projects were contracted with a total investment of 8-odd billion U.S. dollars, and 15 of the projects are involved in network technology, artificial intelligence (AI), biomedicine, integrated circuits and other fields concerning new infrastructure construction.
Official data shows that in the first half of the year, the actual use of foreign capital by China's high-tech service industry increased by 19.2 percent year-on-year, and that of information services, inspection and testing services, as well as research and development (R&D) and design services grew by 20.9 percent, 8.7 percent and 35.7 percent, respectively.
More foreign firms are mulling to expand their investment in China's new infrastructure construction.
New infrastructure construction will promote China to open a new era of intelligence, and ABB (Asea Brown Boveri Ltd.) would further the layout in digitalization, industrial internet, artificial intelligence, smart manufacturing, smart transportation and smart energy infrastructure, and other key fields, said Zhang Zhiqiang, senior vice president and president of China with ABB, a Swiss electrical equipment manufacturer.
Foreign companies' enthusiasm for China's new infrastructure market is inseparable from the country's policy support.
In the 2020-edition of catalogue of industries that encourage foreign investment, AI-assisted medical equipment manufacturing, autonomous driving-related hardware manufacturing, energy storage charging pile manufacturing and other items related to new infrastructure are included.
The launch of major foreign-funded projects pool by various localities, the shorter negative list for foreign investment, the implementation of the foreign investment law and related regulations, and the expanded opening-up of economic development zones, pilot free trade zones and free trade ports will all help stabilize foreign investors' confidence in investing in China, noted Zhang Fei, deputy director of the Foreign investment Institute with the Chinese Academy of International Trade and Economic Cooperation. (Edited by Gu Shanshan with Xinhua Silk Road, gushanshan.1987@163.com)