BEIJING, Aug. 4(Xinhua) -- East China's Anhui Province plans to construct 31 new expressways totaling 1,935 kilometers, according to an expressway network planning during 2019-2035 released by local authority.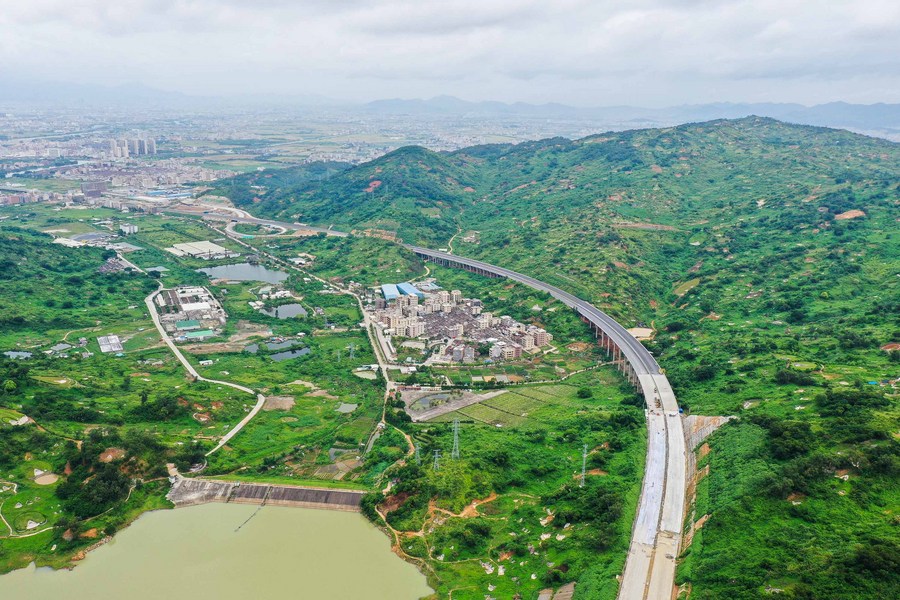 According to the plan, 3 new projects aimed at strengthening expressway service capacity between metropolitan areas and economic corridors are planned to be completed during the period, namely Xuzhou-Shangqiu Expressway, Huainan-Tongcheng Expressway and Hefei-Hangzhou Expressway.
Besides, 20 new expressway projects are designed to strengthen expressway connection with key towns, 5A-level scenic spots and civil airports.
In order to optimize and improve the road network and solve the problems such as incoherent road network and poor traffic flow, 8 expressway projects including branch lines and extend lines will be built.
Targets of this round of planning are set to be achieved by 2035, by then ,Anhui Province will fully build a highway network with extensive coverage, reasonable layout and interconnection, thus supporting China's transportation construction and the Yangtze River Delta integrated development.
(Edited by Bao Nuomin with Xinhua Silk Road, baonuomin@xinhua.org)