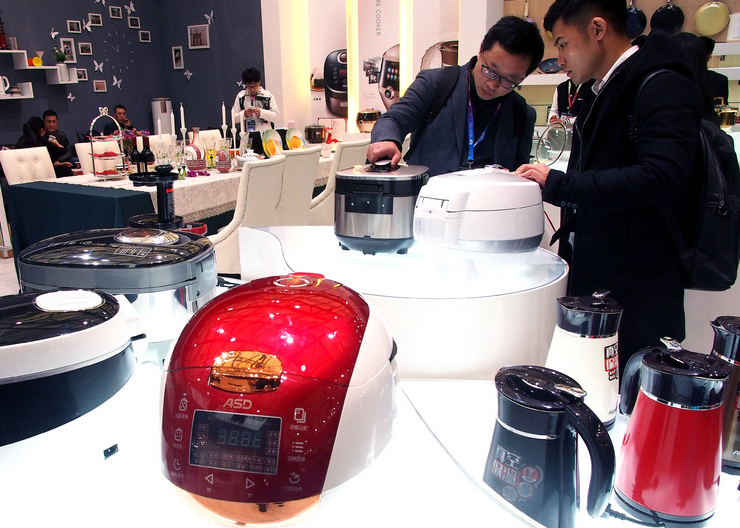 BEIJING, July 28 (Xinhua) -- China's retail sales of home appliances fell 14.13 percent year on year to 369 billion yuan in the first half of this year, due to the impact of the COVID-19 epidemic, according to a report released on Monday by China Center for Information Industry Development under the Ministry of Industry and Information Technology.
With progress made in epidemic prevention and control and implementation of consumption stimulus policies, the home appliance sector in China is getting recovered. Data showed that the retail sales of home appliances in the second quarter reached 248.6 billion yuan, doubling the figure of the first three months and showing a year-on-year increase of 2.64 percent.
Online retail sales channels have played a key role in the rapid recovery of the home appliance market. According to the report, China's online retail sales of home appliances in the first half amounted to 191.3 billion yuan, up 7.23 percent year on year and accounting for 51.84 percent of the total retail sales of home appliances.
New marketing methods such as live stream promotion and new technologies like 3D scenario-based purchase applied in the sector have played a positive role in boosting home appliance consumption.
More than one million home appliance-related live stream sessions were made during the January - June period, with total transaction volume reaching over 100 billion yuan, said the report.
With policies to stimulate consumption, the potential of China's home appliance market will be further tapped in the second half of this year. (Edited by Su Dan with Xinhua Silk Road, silviasu07@163.com)