BEIJING, July 27 (Xinhua) -- CRRC Yangtze Co., LTD. has signed online a contract with Etihad Rail on supplying over 1,600 complete railway freight cars and long-term maintenance service to the United Arab Emirates (UAE) Railway stage 2 project, with a total contract value of approximately 350 million U.S. dollars.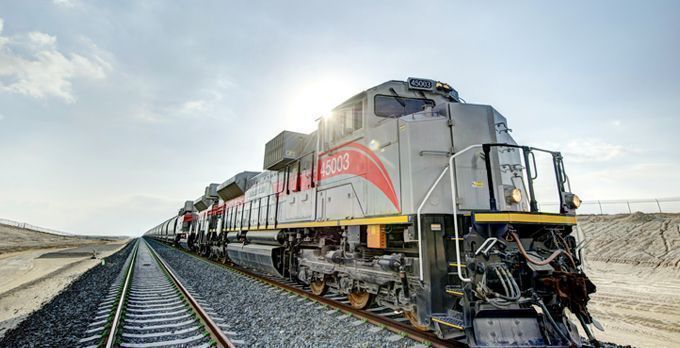 Chairman of the Board of Directors of Etihad Rail said at the signing ceremony the project will play an important role in UAE's economic growth and sustainable transportation development.
Sun Yongcai, President of CRRC, noted that CRRC and Etihad Rail have been cooperating since 2011, and CRRC is willing to develop deeper and broader cooperation. Besides, it has been the seventh overseas project that CRRC Yangtze won in 2020.
UAE's national railway is designed to contruct in three phases. With a total length of 1,200 kilometers, it is an important part of the Gulf railway network.
(Edited by Bao Nuomin with Xinhua Silk Road, baonuomin@xinhua.org)