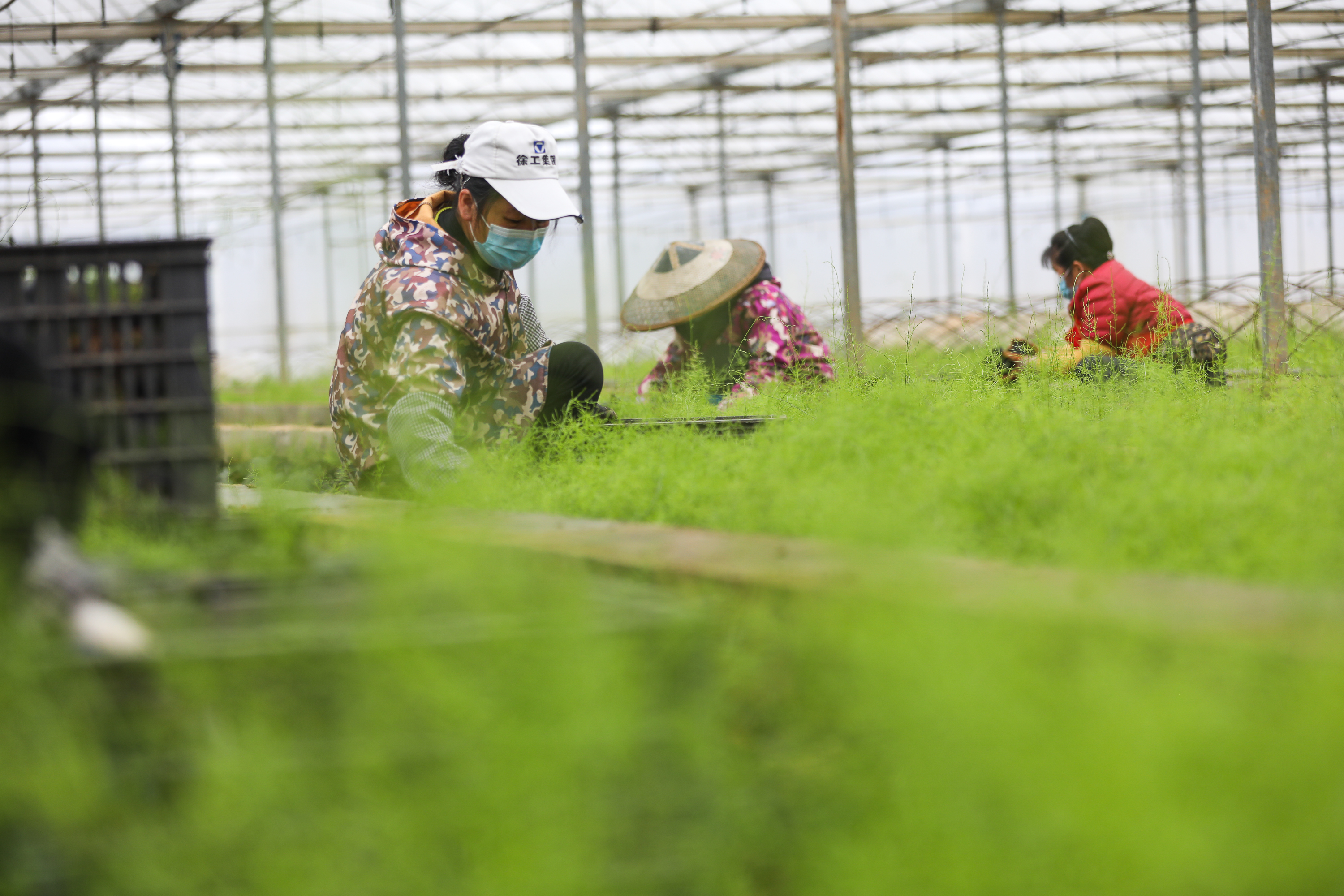 BEIJING, June 19 (Xinhua) –Southwest China's Guizhou Province has seen robust growth in Miao medicine industry over the past years amid the local government's continuous efforts to push forward the preservation and innovation of traditional Chinese medicine (TCM).
As one of the four major traditional Chinese medicinal production bases in the country, Guizhou Province is rich in medicinal plant resources and home to more than 90 percent of Miao medicines.
At present, Guizhou's traditional medicine industry, which is represented by Miao medicines, the traditional way of curing diseases by the Miao nationality, has become a sunrise industry in the province.
Guizhou Bailing Group Pharmaceutical Co., Ltd., a listed company focusing on the research and development of Miao medicines, has been granted more than 100 patents to date.
Wang Yidan, the fourth-generation Miao medical practitioner in her family, is full of confidence in the prospect of Miao medicine market in the province.
She has spent three years providing free medical treatment for nearly 3 million people in an attempt to bring her family-owned Miao medical treatment into the market.
Yuan Taozhong, an expert in ethnic medicines, noted that Miao medicines are getting more and more attention nowadays in China due to people's growing awareness of intangible cultural heritage protection and Miao medicines' extraordinary effects.
At the same time, an increasing number of foreigners have started to cast their eyes on Chinese herb medicines.
According to Yuan, he has received scholars and researchers from more than 20 countries and regions worldwide, such as the United States, Germany, Japan, Austria, Australia, and South Korea, to visit the TCM museum he established, which houses more than 2,000 Miao and Dong medicinal specimens.
(Edited by Yang Yifan with Xinhua Silk Road, yangyifan@xinhua.org)