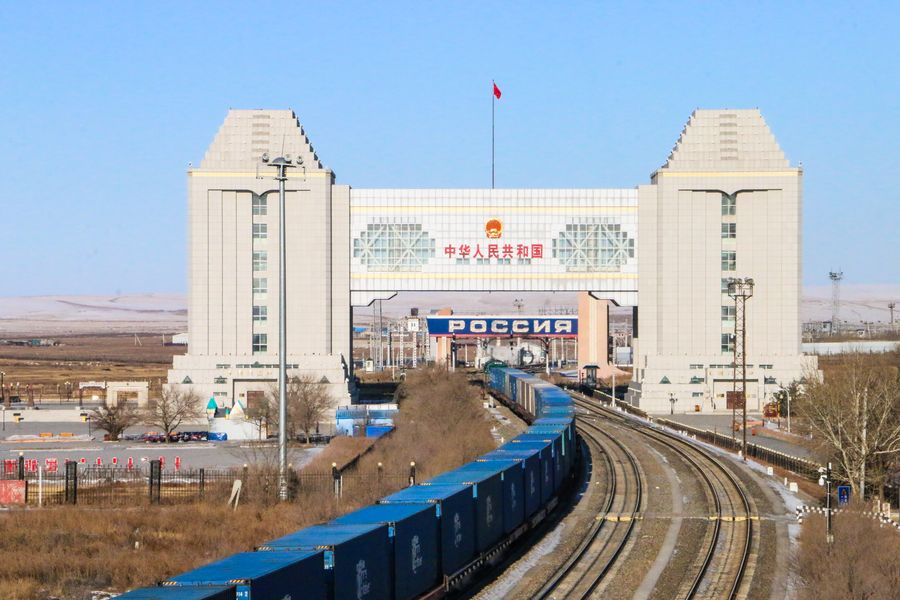 A freight train departing from Manzhouli City in north China's Inner Mongolia Autonomous Region passes through China-Russia border on Feb. 19, 2020. (Xinhua/Guo Nailun)
BEIJING, April 24 (Xinhua) -- Manzhouli, the largest land port on the China-Russia border, saw rising confectionery imports from Russia in the first quarter of the year, according to Manzhouli Customs.
According to statistics, in the first quarter of this year, 6,837.4 tons of Russian confectionery, worth about 110 million yuan (about 15.57 million U.S. dollars), were imported via Manzhouli port, showing an increase of 28 percent and 8 percent year-on-year respectively.
"Various varieties, exquisite packaging, and diversified convenient purchasing channels have made Russian confectionery popular in China, promoting the growth of confectionery imports," said Sun Fei, who is engaged in confectionery imports.
According to Manzhouli Customs, in order to ensure the efficient customs clearance of imported Russian confectionery during the COVID-19 epidemic, it has adopted a number of convenient measures such as online office to ensure that imported Russian confectionery can enter the Chinese market as quickly as possible. (Edited by Hu Pingchao with Xinhua Silk Road, hupingchao@xinhua.org)