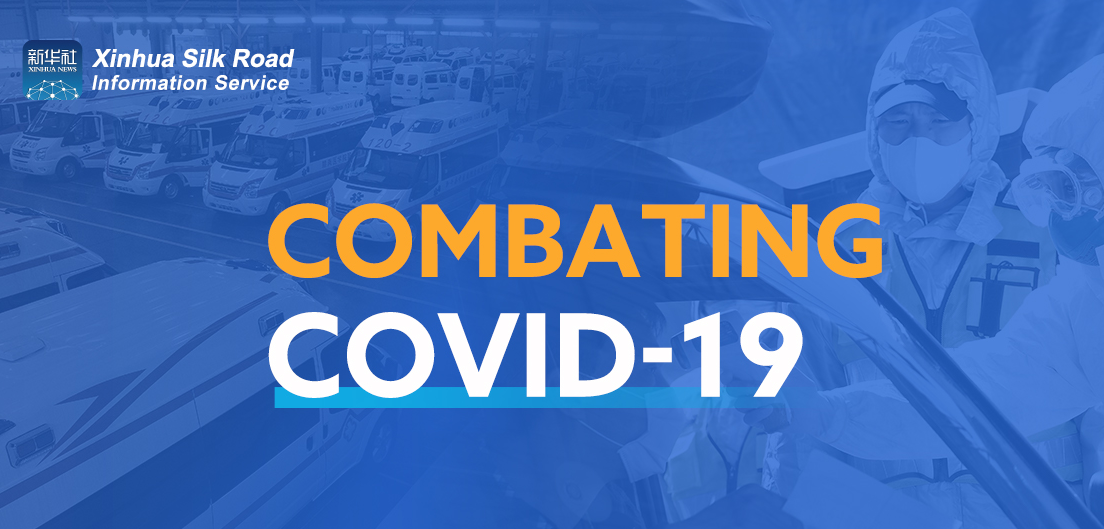 Photo: Screenshot of the "Combating COVID-19" special rolled out by Xinhua Silk Road
BEIJING, March 24 (Xinhua) --Xinhua Silk Road, a national Belt and Road information service provider under Xinhua News Agency, on Tuesday rolled out a special titled "Combating COVID-19" (https://en.imsilkroad.com/z/200318-1/index.shtml) to share information with epidemic-hit countries and regions for effective prevention and control of the COVID-19 outbreak.
The special focuses on introducing effective measures and innovative methods taken by the Chinese government, communities, and enterprises during the fight against the epidemic. It also provides online inquiry for the medical equipment manufacturers in China to help overseas demanders accurately and timely find the suppliers.
The special highlights interpretation of China's policies and measures in the fight against the epidemic. For example, the article titled China's latest COVID-19 Prevention and Control Protocol mainly stresses the principle of early identification, early reporting, early isolation, and early treatment, which has provided a reference for the global epidemic prevention and control.
Meanwhile, the "China's Approach" column mainly analyzes the detailed measures taken by the localities amid the epidemic prevention and control, such as the prevention and control measures taken by the residential communities. It also explores the response measures innovated by various industries to cope with the negative impact of the epidemic, such as the application of telemedicine and big data in epidemic prevention.
In addition to the macro level, the special also displays the measures taken by the Chinese enterprises in terms of containing the spread of the epidemic, protecting the health of employees, and maintaining normal operations, and introduces how they take advantage of the big data, 5G, cloud computing and other technologies to participate in the battle.
Infographics and short videos are also employed in the special to visually demonstrate the country's experience in fighting the epidemic and its participation in the international aid.
It is worth noting that users can register for Xinhua Silk Road to get the Belt and Road Weekly for free during the period of the epidemic prevention and control. The newsletters issued recently have provided insights into China's ways in fighting the epidemic. (Edited by Hu Pingchao with Xinhua Silk Road, hupingchao@xinhua.org)