BEIJING, March 13 (Xinhua) -- The online English special feature of the inquiry for Chinese personal protective equipment (PPE) manufacturers was launched by China Economic Information Service (CEIS) of Xinhua News Agency on Thursday to provide the world with information on manufacturers of epidemic prevention and control materials.
Based on the accumulated corporate credit information of Xinhua Credit, a national credit information platform under CEIS, the feature provides inquiry services on Chinese producers of masks, disinfectants, surgical gowns, gloves, etc. that meet medical device production standards set by China National Medical Products Administration.
Meanwhile, it also provides global PPE manufacturers with information on Chinese suppliers of such raw materials as meltblown nonwovens fabric, mask equipment, protective supplies, disinfection products, raw and auxiliary materials.
Gathering 2,993 pieces of product data from 1,914 manufacturers, the constantly updated inquiry feature will help relevant parties check the authenticity of PPE manufacturers and suppliers in a rapid, timely manner, build an information bridge between global enterprises and medical institutions, so as to facilitate the rapid docking of supplies and demands of qualified materials and production arrangements.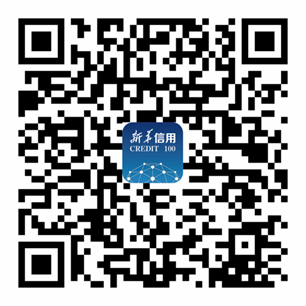 (Scan code to enter the manufacturer inquiry feature)
Based on Xinhua News Agency's international network and its team of nearly 5,000 professionals, Xinhua Credit aggregates authoritative credit information of more than 62 million Chinese companies and 200 million overseas corporates.
By providing enterprises and governments with corporate credit information, credit risk assessment, corporate risk screening, and business environment analysis services, Xinhua Credit aims to eliminate information asymmetry in economic and trade activities, prevent investment risks, and enhance trust relations. (Contributed by Yang Zhao, edited by Su Dan, silviasu07@163.com)