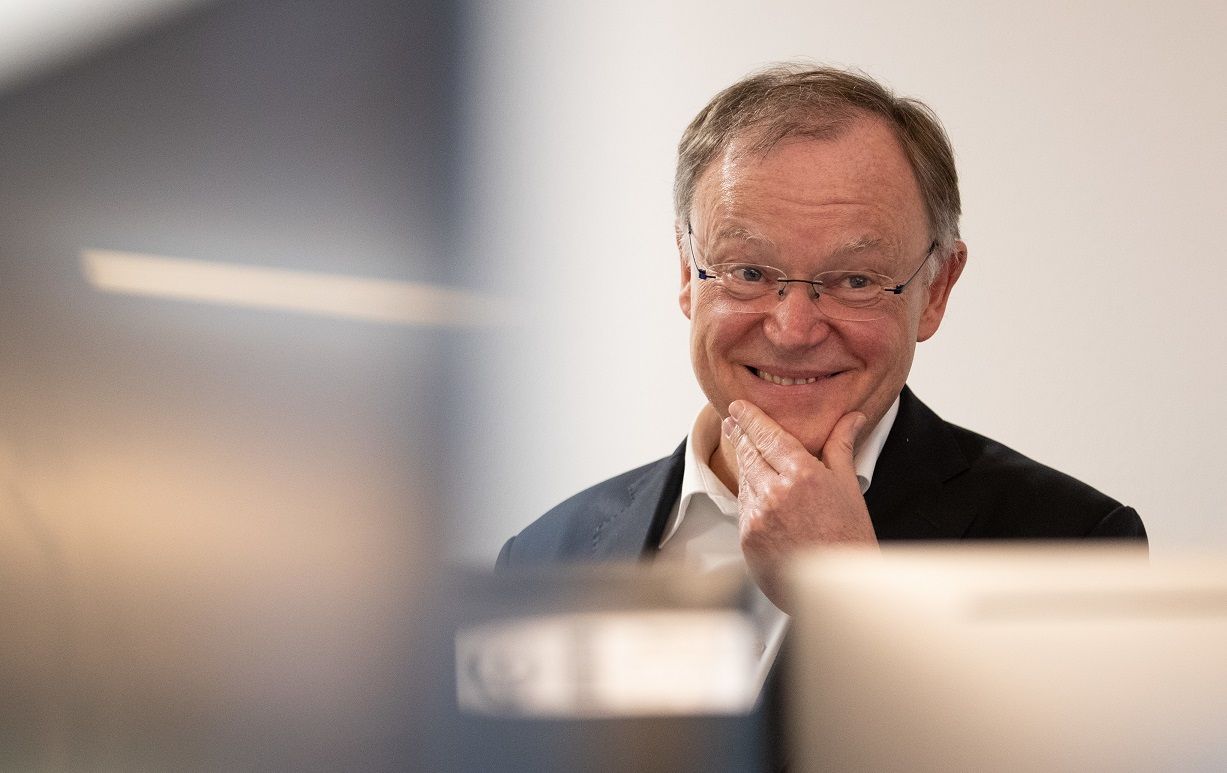 Lower Saxony's Minister President Stephan Weil. (picture alliance / dpa)
In the view of Stephan Weil, the minister president of the western German state of Lower Saxony, it's not only large companies, but also small and medium-sized enterprises in the state can benefit from research on artificial intelligence. The member of the center-left Social Democrats (SPD) said on Wednesday that the establishment of the German Research Center for Artificial Intelligence with two research laboratories in the state, in Oldenburg and Osnabrück, last year ensures that SMEs in particular are involved in application-oriented research on digitalization and artificial intelligence.
"The SME sector is the backbone of Lower Saxony's economy," Weil said in Osnabrück. He added that Lower Saxony is the leading state when it comes to both mobility and agriculture. Artificial intelligence is proving to be especially important for these areas, for example in environmentally friendly fertilizing and autonomous driving.

Notice: No person, organization and/or company shall disseminate or broadcast the above article on Xinhua Silk Road website without prior permission by Xinhua Silk Road.