China and Malta signed a memorandum of understanding within the Belt and Road Initiative (BRI) in November 2018.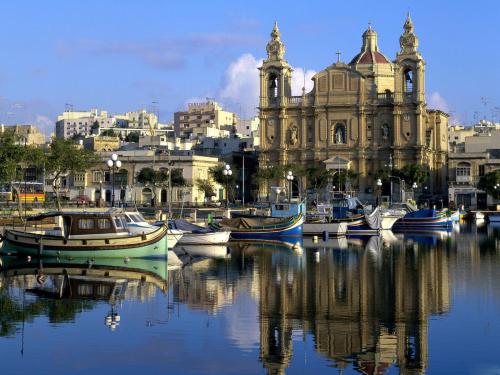 Malta is the largest island of the archipelago, by extension and population. It is as varied as it can be: even within the cities the mixture of sacred and profane, of ancient and new can be found in the same street. For example, its capital city Valletta has been entirely declared UNESCO World Heritage Site, but it is at the same time a cultural and commercial centre, attracting thousands of both workers and visitors on a daily basis.
The old capital city, Mdina, is built on a hill overlooking the south western coast of Malta, following a clear military strategy. The "Silent city", as the Maltese call it, offers a unique mixture of medieval and baroque architecture enclosed by walls and bastions. The area of St. Julians and Paceville, where the Maltese nightlife carries on till the smaller hours, in clubs, bars, restaurants and lounges, with different styles and music, to please everyone.
Culture
The culture of Malta is the result of the many different societies that came in contact with the Maltese Islands throughout history, including cultures of neighbouring countries, cultures of nations that ruled Malta for long centuries, and other influences from tourism and media.
The culture of modern Malta is a rich one, composed of traditions, beliefs and practices that resulted out of a long process of adaptation and assimilation of different societies over time. Subjected to these historic processes, the Maltese culture also incorporated the linguistic and ethnic admixture that defines who the Maltese people are.
The Maltese culture of today can be effectively defined as being Latin European with influences from the British period of history quite evident. Arab influences are very apparent in the Maltese language and perhaps a bit in the Mediterranean diet, but they're not seen anywhere else. Latin European influences remain predominant mainly because of the island's rulers in the past eight centuries as well as the fact that Malta shares religious beliefs and many traditions with its Sicilian and Southern European neighbors.
Economy
Malta does not have any natural resources and experiences a limited fresh water supply; and it only produces around 20 percent of the food requirements. Thus, the economy is dependent on the human resources and foreign trade. Malta's economy is practically driven by financial services, tourism, real estate, Igaming and manufacturing, particularly of electronics. Other significant sectors are pharmaceuticals, information technology, and call centres.
Malta managed to maintain a relatively low unemployment rate, mainly because of the constant growth and by policies encouraging continuous training for the labour force. Globally, Malta ranks sixth in inward Foreign Direct Investment and amongst the top twenty among countries most likely to sustain economic growth over the medium and long term.
Source: http://www.malta.com/en/about-malta