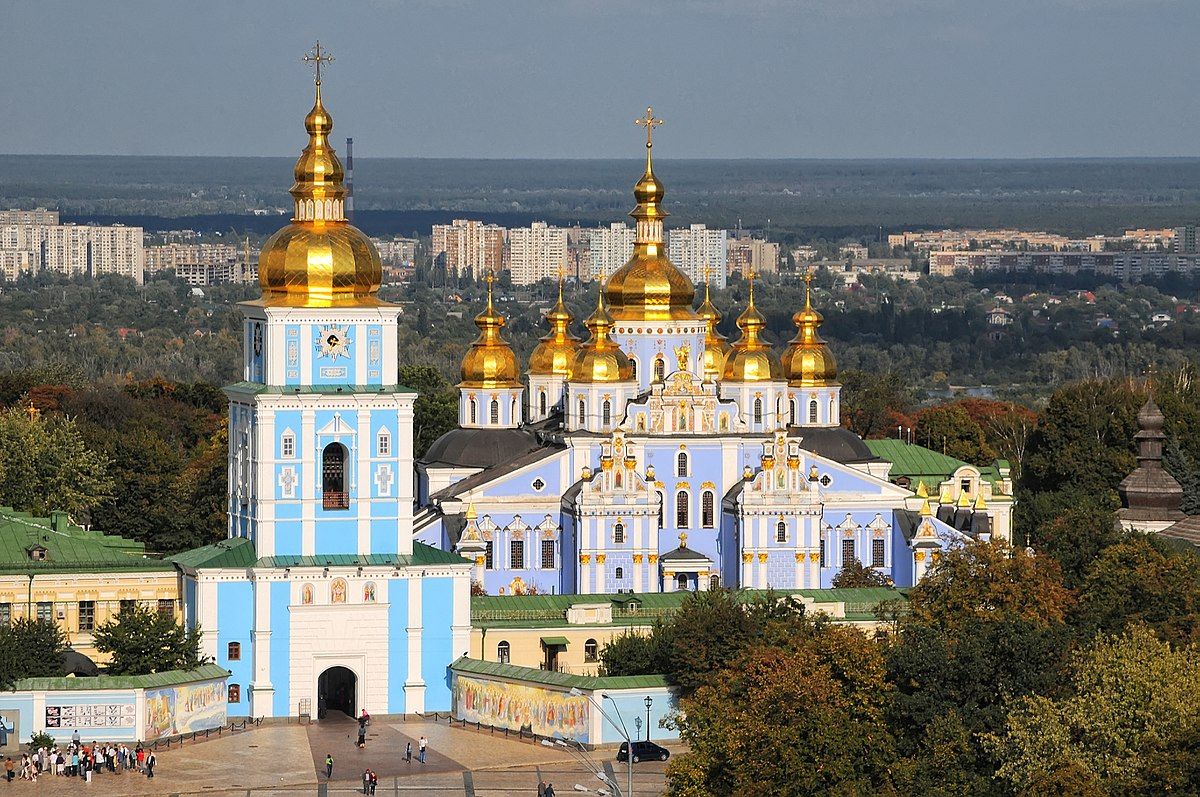 Orthodox Church of Ukraine
As early as December 2013, the then Ukrainian president Yanukovych responded positively to China's Belt and Road Initiative (BRI), making the country the first one in Europe that has announced its support for the initiative. Despite the political crisis and military conflicts, which broke out in Ukraine in 2014, Ukraine still had successfully opened up the Chinese market through a series of documents prior to the event, including the China-Ukraine Strategic Partnership Development Plan (2014-2018), the Treaty of Friendship and Cooperation between the People's Republic of China and Ukraine and the Joint Statement of the People's Republic of China and Ukraine on Further Deepening the Strategic Partnership, leaving a huge political asset for the next Ukrainian government.
Ukraine, country in eastern Europe, and the second largest country in Europe after Russia. Ukraine is bordered on the west by Poland, Slovakia, and Hungary; on the southwest by Romania and Moldova; on the south by the Black Sea and Sea of Azov; on the east and northeast by Russia,
The capital and largest city is Kyiv.
The vast majority of people in Ukraine speak Ukrainian, which is written with a form of the Cyrillic alphabet. The language—belonging with Russian and Belarusian to the East Slavic branch of the Slavic language family—is closely related to Russian but also has distinct similarities to the Polish language. Significant numbers of people in the country speak Polish, Yiddish, Rusyn, Belarusian, Romanian or Moldovan, Bulgarian, Crimean Turkish, or Hungarian. Russian is the most important minority language.
The predominant religion in Ukraine, practiced by almost half the population, is Eastern Orthodoxy. Historically, most adherents belonged to the Ukrainian Orthodox Church–Kyiv Patriarchate, though the Ukrainian Orthodox Church–Moscow Patriarchate was important as well. A smaller number of Orthodox Christians belonged to the Ukrainian Autocephalous Orthodox Church. In January 2019 the Kyiv Patriarchate and Autocephalous churches were merged into a single body as the Orthodox Church of Ukraine. In creating the new church, Ecumenical Patriarch Bartholomew I formalized the independence of Ukraine's Orthodox community, which had been under the jurisdiction of the patriarchate of Moscow since 1686. In western Ukraine the Ukrainian Greek Catholic Church prevails. Minority religions include Protestantism, Roman Catholicism, Islam (practiced primarily by the Crimean Tatars), and Judaism. More than two-fifths of Ukrainians are not religious.