28 African countries, including Gabon, and the AU inked memorandums of understanding (MOUs) on jointly developing the Belt and Road with China during the 2018 Beijing Summit of the Forum on China-Africa Cooperation (FOCAC) .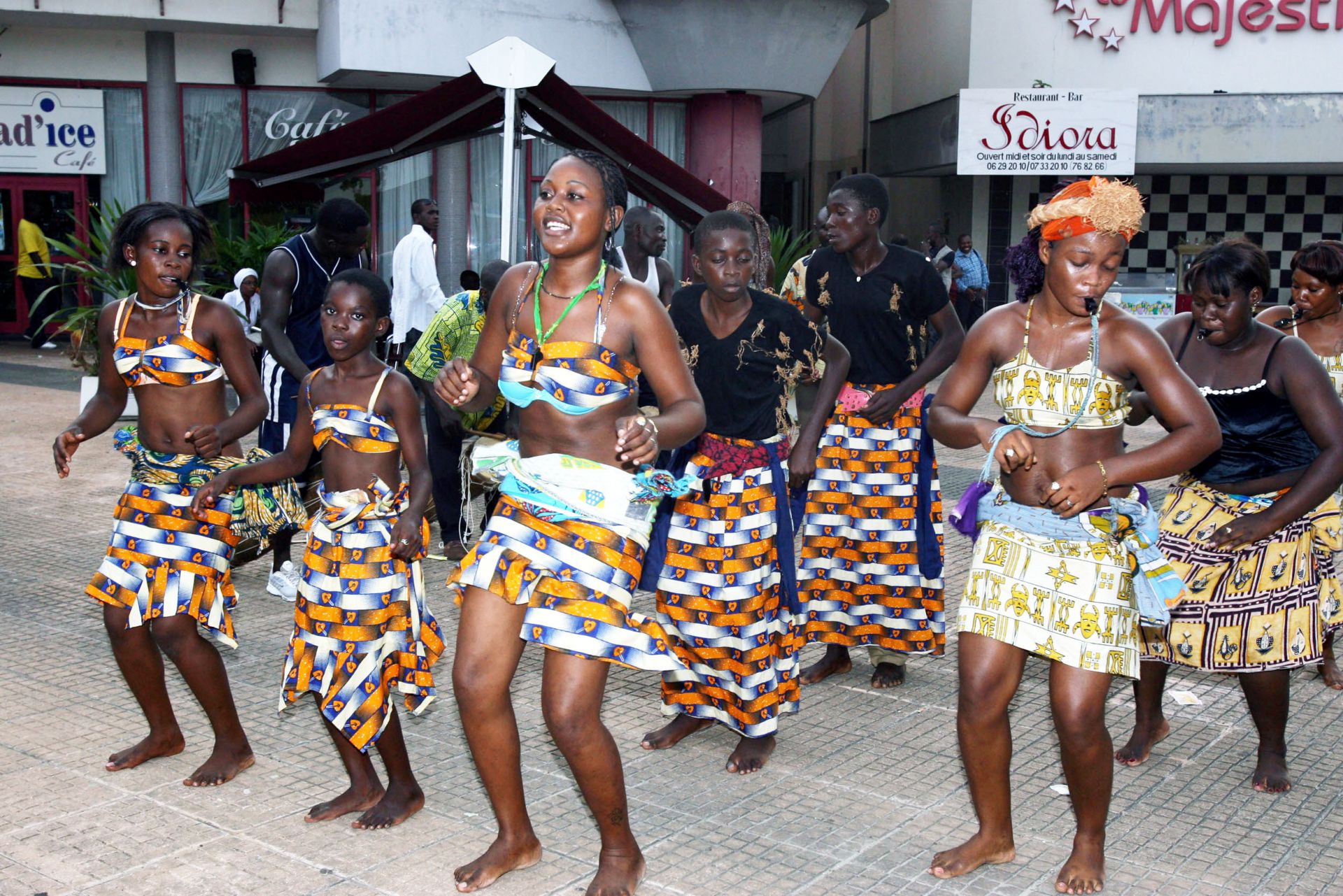 Photo: Gabonese dancers perform the traditional folk danceduring a seminar on the culture undertakings in Libreville, capital of Gabon, May 29, 2009. Starting with the seminar, the 4-day 10th Gabonculture festival kicked off on Friday. (Xinhua/Ren Yaqiu) (wh)
Economy
There are considerable investment opportunities in Gabon. This is largely due to the exceptional diversity of the country's natural resources and President Ali Bongo Ondimba's determination to diversify the industrial economy. Resources such as gas, timber, oil, manganese, iron, gold, silver, diamonds, niobium, phosphates, lead, zinc, baryte and talc are all found abundantly in Gabon.
The emerging Gabonese economy is based on the domestic conversion of these raw materials, as explained by President Ali Bongo Ondimba in his agenda for social change: "The Industrial Gabon component will draw on the domestic conversion of our raw materials into goods. For it is true that no country can grow solely by exporting raw materials. The dynamic trend started with the ferromanganese production will thus be consolidated, thanks to the exploitation of new manganese deposits, the construction of new railway sidelines and the exploitation of iron from Belinga. In the long term, Gabon has the vocation to become a metallurgy center, with a dynamic fabric of SMEs exporting iron-based products to the whole sub-region and beyond. Similarly, a petrochemicals center will develop, with the conversion of hydrocarbon resources and the production of fertilizer."
Business
Gabon maintains a favorable legal and tax framework for foreign investments.
President Ali Bongo Ondimba intends to continue in this vein to promote investments by further easing administrative procedures: "a favorable legal and regulatory framework for public-private partnerships will quickly be implemented to encourage substantial involvement from the international and national private sector in all projects".
Tourism
Gabon in Central Africa is crossed by the Equator, crossed by the Atlantic Ocean and bordered with Equatorial Guinea, Cameroon and the Republic of Congo (Congo-Brazzaville). With an area of 267,667 km², largely forested, Gabon has 1.8 million inhabitants. The Capital Libreville (850,000 inhabitants), is on the right bank of the estuary of Gabon and was founded in 1849. Gabon has nine (9) provinces.
The beautiful landscape in Gabon has many facets conducive to tourism. As part of the Congo basin, Gabon has flora and fauna that are among the most diversified in the world.
Animal species are extremely varied including; chimpanzees, gorillas, crocodiles, elephants, hippopotamuses, humpback whales, dolphins, and turtles. There is also a wide variety of plant life present in Gabon. Gabon hosts more than 400 different species of trees.
Source: www.gabonembassyusa.org