Hungary signed the memorandum of understanding over China's Belt and Road Initiative (BRI) in June 2015, becoming the first European country to establish a Belt and Road working group with China.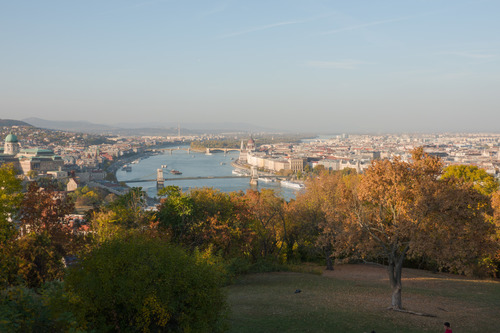 The capital of Hungary is Budapest, which is also the largest and most populated city. Other major cities are Győr in the west, Pécs and Szeged in the south, Debrecen in the east and Miskolc in the northeast. Hungary is a unitary state, divided into 19 counties. There are also 23 towns with county rights. The capital – Budapest – is independent of any county government.
The official language is Hungarian, the 13th most widely spoken first language in Europe with around 13 million native speakers. It's also one of the official languages of the European Union. There are many rural dialects spoken countrywide, though standard Hungarian is based on the variety spoken in Budapest. An interesting fact is that Hungarian is a member of the Uralic language family and distantly related to Finnish and Estonian.
Hungary is a unitary, parliamentary, representative democratic republic. The unicameral National Assembly consists of 199 elected Members of Parliament. MPs are elected every four years in a single-round first-past-the-post election with an election threshold of 5 percent. Together they represent the highest organ of state authority.
The Prime Minister is elected by the National Assembly, serving as the head of government and exercising executive power. By tradition, the Prime Minister is the leader of the largest parliamentary party. The PM has the right to select Cabinet ministers and has the exclusive right to dismiss them. Their approval is formally signed by the President of the Republic.
The President serves as the head of state and is elected by the National Assembly every five years. The President serves as Commander-in-Chief of the armed forces. The President's veto power is very important: with this, the acting President can send bills back to the Constitutional Court for review.
Source: https://hellohungary.com/en/about-hungary