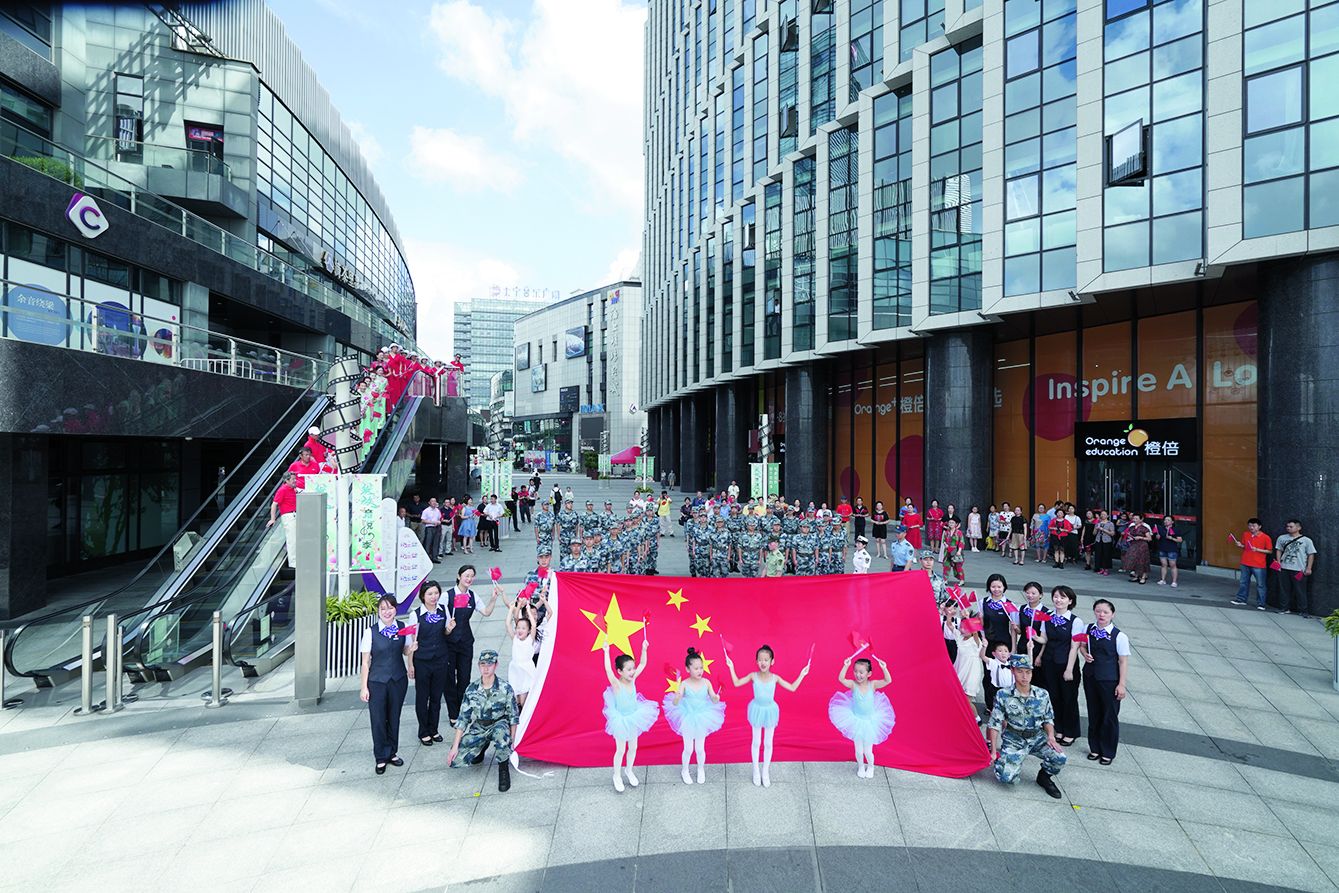 In communities across Jing'an, a "red telephone booth" has become a popular destination.
The mobile reading pavilion, which is about the size of a telephone booth, gives people passionate about the spoken word an outlet to read aloud. They include retirees, children and district workers who recite famous poems, revolutionary stories and anything meaningful to them.
Renowned soprano Ren Guizhen went to the booth to read one of her favorite revolutionary poems, "My Confession" by revolutionary martyr Chen Ran, who was executed by the Kuomintang at age 26 in 1949.
"Only those who fear of death beg for freedom," she read.
Zhou Shiqi, a police officer from the Caojiadu Subdistrict, read out the police oath.
"I will devote my life to safeguarding people and my country," he said. "I want to remind myself to never forget why I became a policeman."
Shao Jinghua, a retired veteran, read Chairman Mao Zedong's poem "Long March," one of Mao's most popular poems.
"The Red Army fears not the trials of the Long March," he read, paying respect to the early revolutionary figures who trekked 25,000 kilometers on foot for military reasons.
Since July, the small red pavilion has traveled around Pengpu Town and 13 other subdistricts, including the bustling Jing'ansi commercial area and the riverside of Suzhou Creek. Nearly 160,000 people have taken part in the activities.
Currently, 14 video clips featuring these readings are accessible on the district's newly launched app, called Shanghai Jing'an.