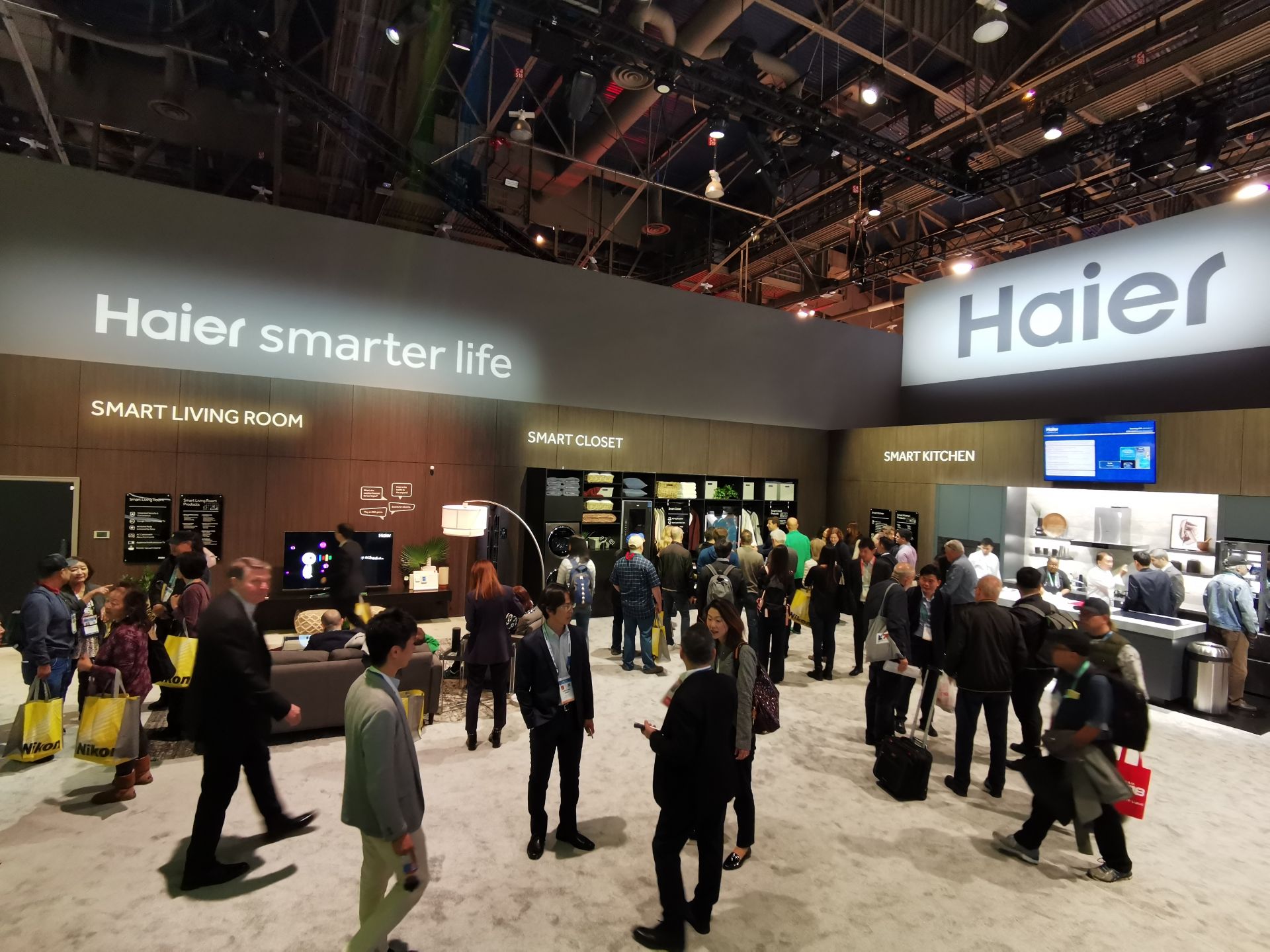 LAS VEGAS, the United States, Jan. 8 (Xinhua) -- China's home appliance manufacturer Haier makes presence with its latest smart home appliances at the 2020 Consumer Electronics Show (CES) opened Tuesday in Las Vegas of the United States.
At the show, Haier Smart Home Co., Ltd., a subsidiary of Haier Group, has presented several display areas with more than 40 smart home products, showcasing full-scenario solutions for customized demands.
Smart kitchen, smart living room, smart cloakroom… The display areas show the shift of focus of Haier's home appliance strategy from products to scenarios solutions. Advanced technologies such as Internet of Things (IoT), 5G and voice control, combined with sensors, cameras and gateways, are used to promote quality of life.
Haier's smart air conditioners, which have been sold to 107 countries and regions, are exhibited on the scene. Through Google booth, the smart air conditioners can be voice controlled to provide optimized air solutions for end users.
In the display area for Haier's high-end brand Casarte, visitors can experience in real the personalized smart home applications. When a lady said "I am back" in the demonstration living room, the lights and the TV were turned on and the air conditioner started to heat.
Besides the products and service exhibited at the CES 2020, other brands of Haier namely Candy, AQUA and Fisher & Paykel also launched smart home scenarios solutions in Europe, Japan and New Zealand respectively.
At present, Haier has opened over 3,500 smart home stores in China, as well as experience stores in Pakistan, Britain, India and Thailand.
According to the statistics released by Haier, it has nearly 20 million users of complete smart home appliance sets worldwide. Among them, more than a half of the users are in Asia. (Edited by Li Wenxin, liwenxin@xinhua.org)