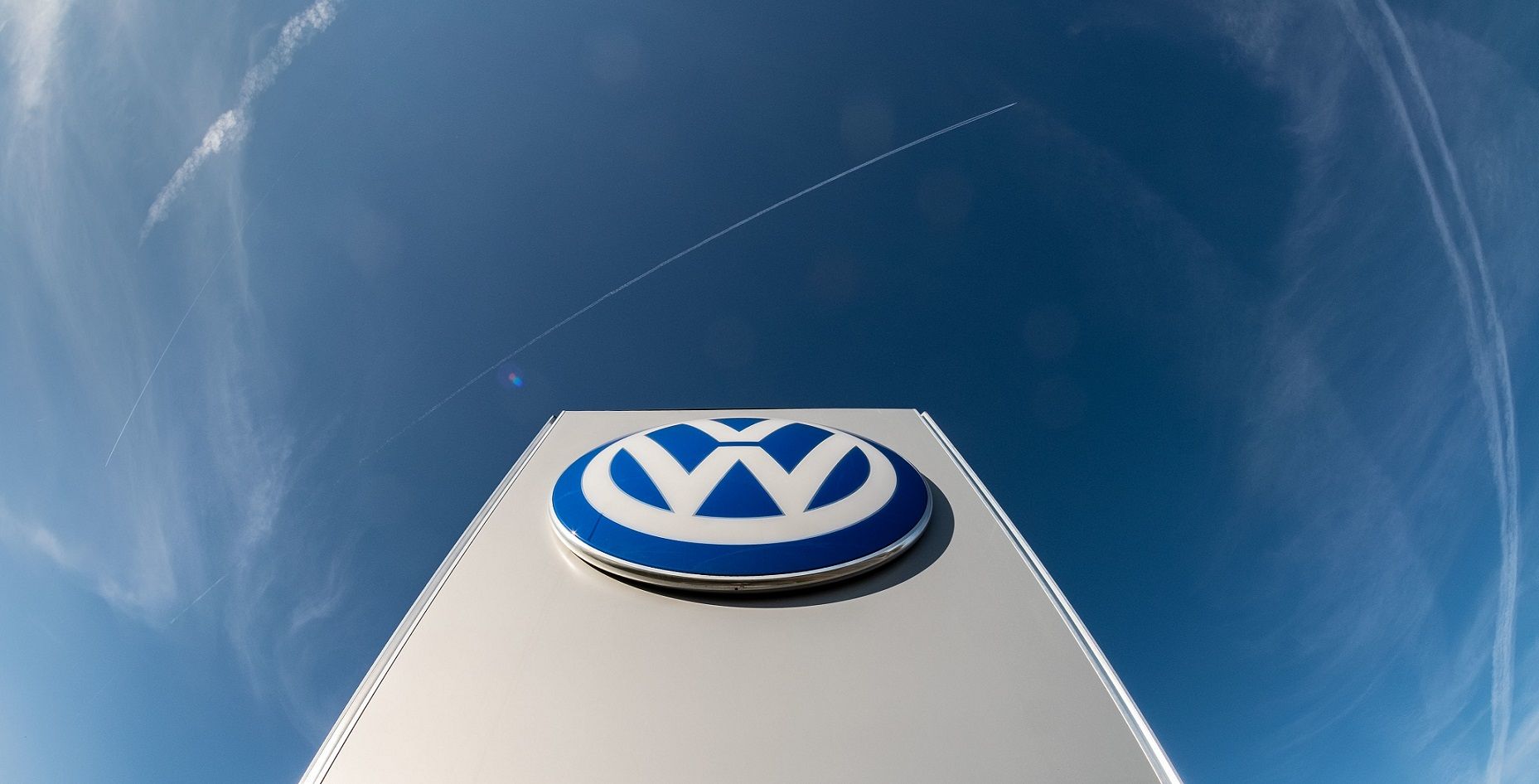 The Volkswagen logo can be seen in front of the Sandkamp Gate on the VW site in Wolfsburg. (picture alliance/dpa)
In October, the carmaker Volkswagen was able to gain considerable ground when it came to sales. Last month, the Wolfsburg-based company delivered 562,200 cars with the VW logo to customers worldwide, 8.8 percent more than the same month last year, the company announced on Wednesday. "This is a great success, especially under the currently challenging macroeconomic conditions," said Jürgen Stackmann, the member of the board responsible for sales.
The VW brand saw significant growth in Europe and also in China, its most important single market. In total, after 10 months, Volkswagen had delivered 5.08 million vehicles in 2019, 1.2 percent fewer than in the same period last year.
In Europe, the introduction of a new exhaust gas and fuel consumption test procedure (WLTP) had severely restricted sales in the previous year because VW was unable to deliver many models. In China VW seems to be gaining a foothold in the country, where deliveries rose by 7.5 percent. The company attributed this to the success of SUVs, whose share in China exceeded 30 percent for the first time. China accounts for half of all VW brand deliveries worldwide.

Notice: No person, organization and/or company shall disseminate or broadcast the above article on Xinhua Silk Road website without prior permission by Xinhua Silk Road.