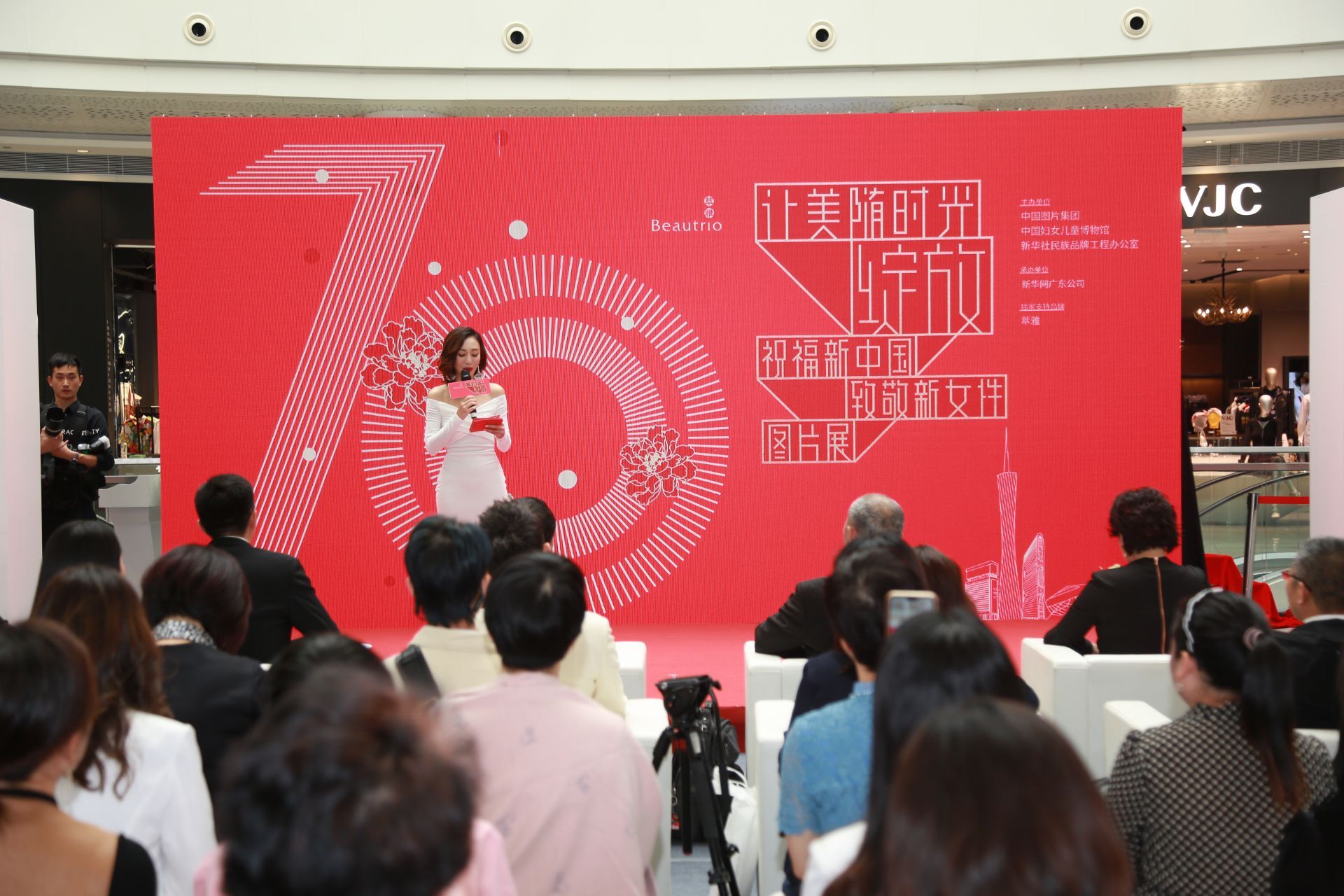 Photo: the Guangzhou scene of the photo exhibition (Xinhua/Zhu Hao)
BEIJING, Nov. 7 (Xinhua) -- A national photo exhibition themed "letting beauty blossom with time -- blessing new China and saluting the new Chinese women" concluded successfully on Tuesday in Guangzhou, capital of south China's Guangdong Province after touring other five Chinese cities in nearly two months.
Co-hosted by China Image Group, the Museum of Chinese Women and Children and the office of National Brands Project of Xinhua News Agency with the exclusive support of Beautrio, a brand of LKK Health Products Group, the exhibition aims at helping Chinese women today to find the meaning of "beauty" by saluting the outstanding Chinese women in the past 70 years.
With precious photos of outstanding women from all walks of life in China over the past 70 years selected from the China Photo Archive of Xinhua News Agency, the exhibition showcased the new look of Chinese women who have made important contributions to building socialism with Chinese characteristics.
There have been many excellent women who have not only managed to support their families but also contributed a lot to boosting social development, making immortal achievements in the journey to realize the great rejuvenation of the Chinese nation, said Zong Huanping, executive deputy director of the office of Xinhua's National Brands Project, at the Guangzhou scene of the exhibition.
The stories told by the photos demonstrated the confidence, charm, wisdom and colorfulness of the outstanding women of new China, noted Shen Jianping, the Corporate Communication Director of LKK Health Products Group, adding that Chinese women in the new era will contribute more for social progress and national prosperity.
This year marks the tenth anniversary of the creation of Beautrio which released the new brand proposition "letting beauty blossom with time" at the Guangzhou scene of the exhibition.
The photos in the exhibition recorded the most beautiful moments of Chinese women in the new era, proving that the beauty of women is blossoming with time, which is in line with the proposition of Beautrio, said an executive of the brand. (Edited by Gu Shanshan)