BEIJING, Oct. 21 (Xinhua) -- Lianyungang City in east China's Jiangsu Province recently held an exchange meeting in Beijing to seek deep industrial cooperation in the Lianyungang Area of China (Jiangsu) Pilot Free Trade Zone (FTZ) for win-win results.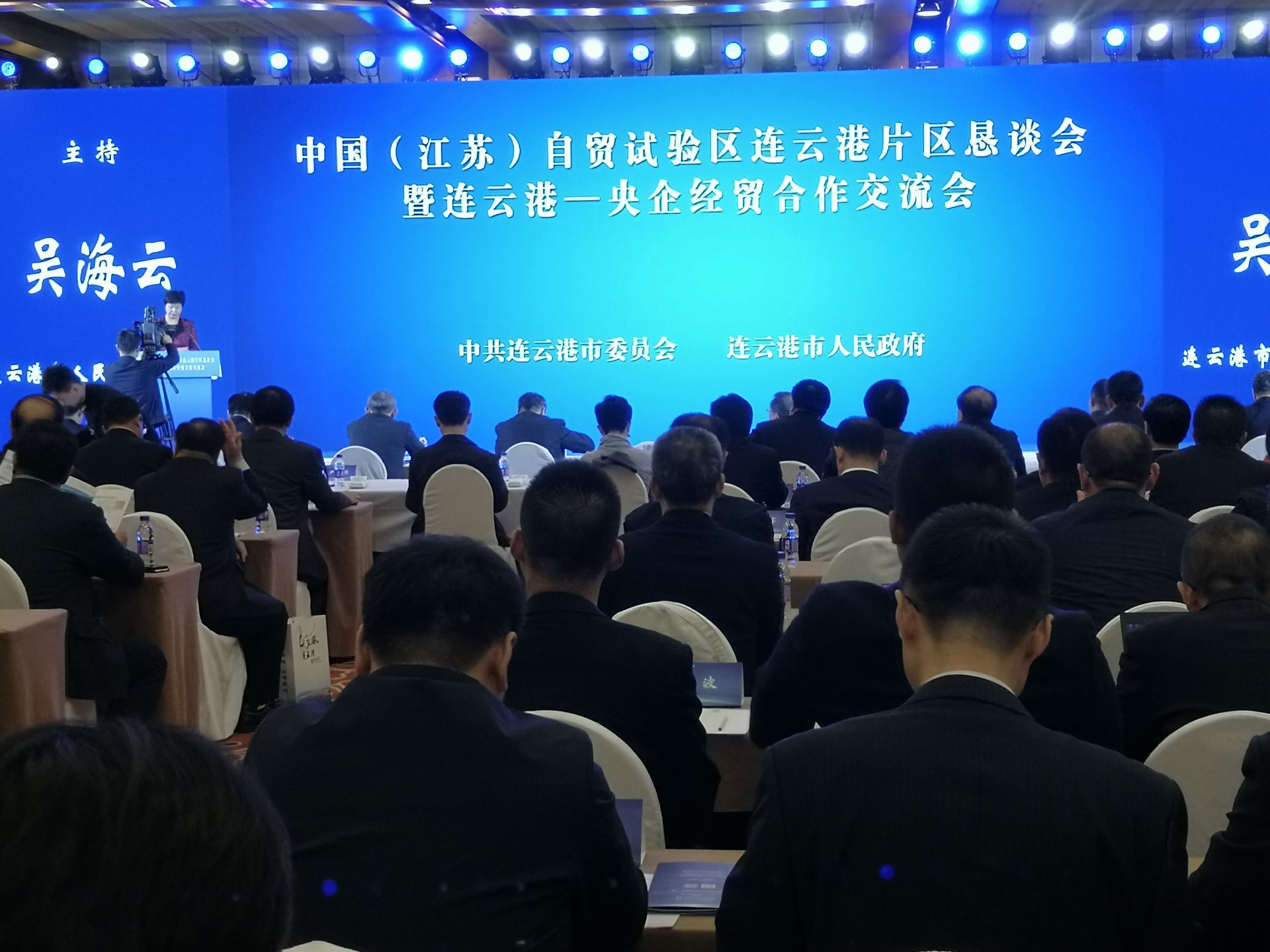 Photo: The scene of the exchange meeting held in Beijing on October 18.
Inaugurated in August this year and covering an area of 20.27 square kilometers, the Lianyungang Area of Jiangsu FTZ is set to be built as a key international transport hub connecting Asia and the Europe, an open gateway gathering high-quality elements as well as an exchange and collaboration platform for Belt and Road countries and regions.
The development of Lianyungang has always been closely tied to the centrally-administered state-owned enterprises (SOEs), noted Xiang Xuelong, Party secretary of Lianyungang, adding that currently, 37 such firms in Lianyungang have carried out 59 projects in the city covering areas like industrial development and infrastructure construction, with investment totaling 220 billion yuan.
In his view, the approval of the Lianyungang Area of Jiangsu FTZ has brought a new round of key opportunities for Lianyungang and the highest-level open and innovative platform for enterprises. More measures in investment and trade facilitation, opening-up of the financial and service sectors, logistics and other fields will be unveiled to create a first-class business environment for enterprises.
While addressing the event, Fang Wei, Mayor of Lianyungang, said that the establishment of the Lianyungang Area opens new space for cooperation between Lianyungang and SOEs. The Area will focus on developing modern service industries such as biological medicine, modern logistics, cross-border e-commerce, financial services, etc..
Deputy Mayor Wu Haiyun introduced ten cases of system innovation in the area involving business environment optimization, innovative trade facilitation, the construction of the intersection for the Belt and Road and port efficiency improvement.
In order to boost the development of the pharmaceutical industry, a featured industry in Lianyungang, the city has also formulated related investment policies to provide support in carriers, industries, finance, technology and talents, mentioned Wu.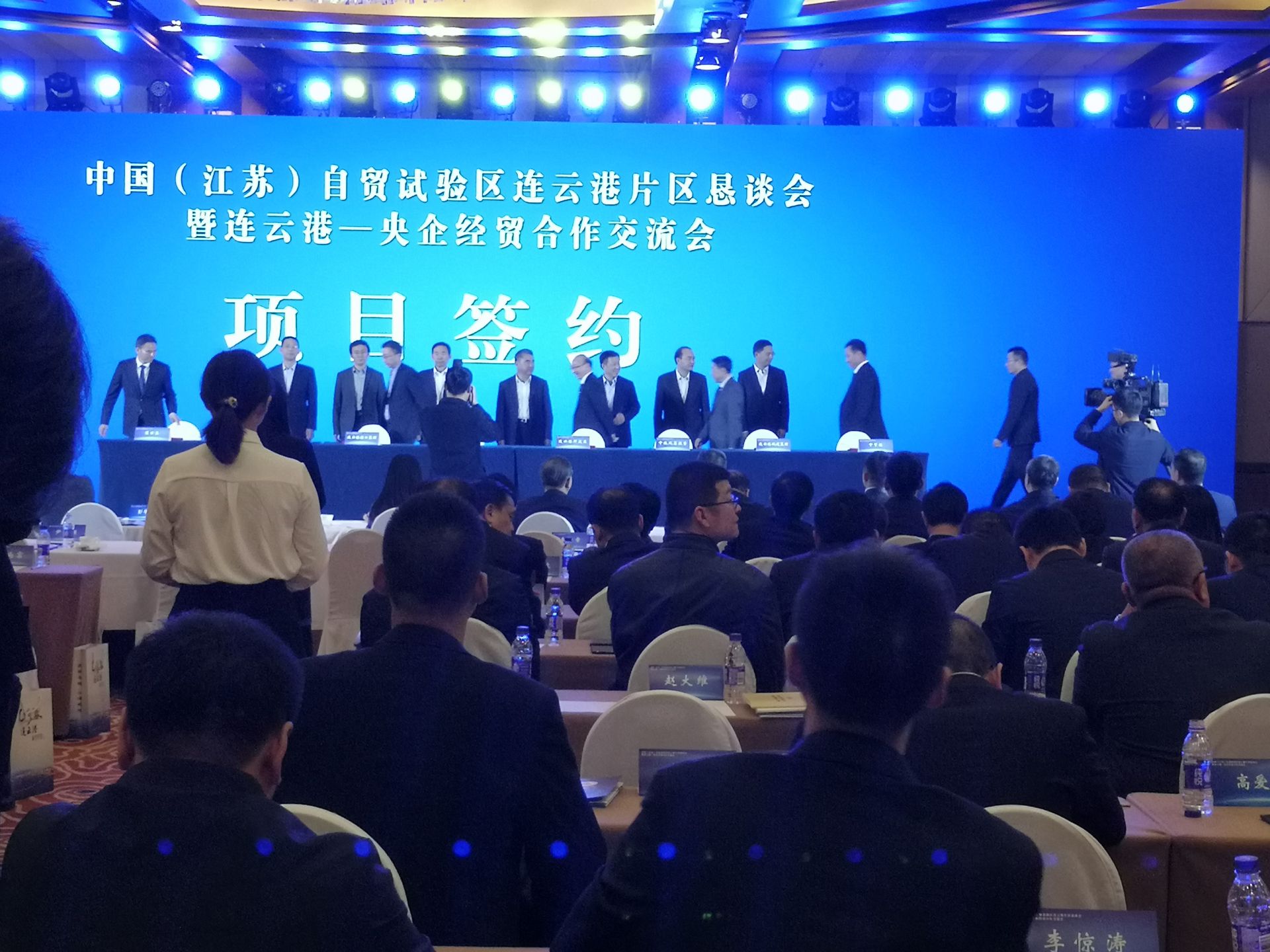 Photo: The project signing ceremony at the exchange meeting.
A total of 19 projects were signed during the meeting involving an investment of 128.8 billion yuan in the fields like energy conservation and environmental protection, cold-chain logistics and intelligent energy. (Contributed by Gu Shanshan)