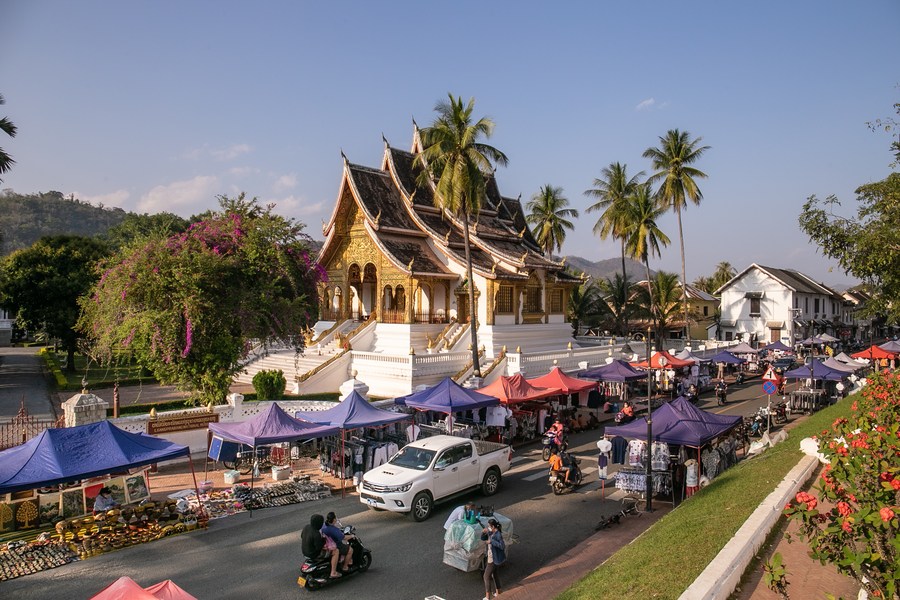 Photo taken on Feb. 25, 2022 shows a view of the ancient town of Luang Prabang, in Laos. (Photo by Kaikeo Saiyasane/Xinhua)
BEIJING, May 25 (Xinhua) -- China Western Power Industrial Co., Ltd. (Western Power, 002630.SZ) announced Tuesday that the company and its wholly-owned subsidiary Changqing New Energy Co., Ltd. respectively signed an offshore supply contract and an onshore service contract with Phongsub Eastern Power Co., Ltd. for a clean energy project in Laos, reported Shanghai Securities News Wednesday.
The total contract amount is 409.2 million U.S. dollars or about 2.758 billion yuan which accounts for about 181.83 percent of Western Power's latest audited operating revenue.
Western Power is one of the research and development (R&D) manufacturers and export bases of large power station boilers, large power station auxiliary equipment and special boilers in China. It is also one of the few domestic enterprises with technology R&D and manufacturing capacity of supercritical high-tech boilers.
Phongsub Eastern Power Co., Ltd. is mainly engaged in power production and sale. Its major shareholder is Phongsub Group Co., Ltd., a large and diversified group company with strength in Laos.
It is disclosed that the contract period is 45 months.
Western Power said that this is another supercritical boiler unit project signed by the company, indicating that the company's R&D and manufacturing technology of complete set of supercritical boiler products has been fully recognized by customers at home and abroad.
The signing and execution of the contracts will help improve the brand popularity of the company in overseas markets and promoting its expansion in the power equipment and engineering contracting markets in Southeast Asia and the Belt and Road countries and regions, according to the company.
(Edited by Zhang Yao, Gu Shanshan with Xinhua Silk Road, gushanshan.1987@163.com)