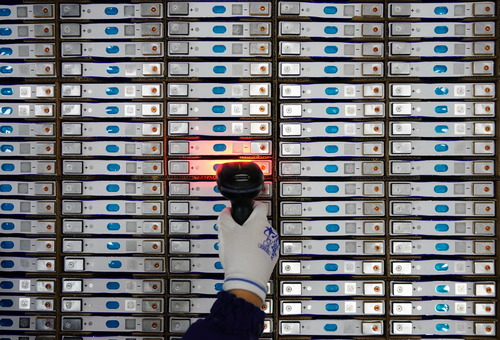 A worker tests just-finished battery packs at a lithium battery factory in Tangshan, north China's Hebei Province, Nov. 29, 2020. (Xinhua/Yang Shiyao)
BEIJING, May 20 (Xinhua) -- Tianqi Lithium Corporation (002466.SZ) announced late Thursday that the first batch of about 10 tonnes of lithium hydroxide products made by its subsidiary in Australia had passed internal sample testing, with all indicators meeting battery-grade lithium hydroxide standard.
Samples have been sent to third-party laboratory for independent testing, after which the products are expected to be provided to clients for quality certicfication which could takes approximately four to eight months, according to the announcement.
It is noted that Tianqi Lithium initiated the battery-grade lithium hydroxide project with an annual capacity of 24,000 tonnes in 2016, undertaken by its subsidiary in Australia Tianqi Lithium Kwinana Pty Ltd (TLK).
The company plans to gradually raise production up to the project's designed capacity after the above-mentioned client certification process, it said. (Edited by Zhong Xinpei, Niu Huizhe with Xinhua Silk Road, niuhuizhe@xinhua.org)