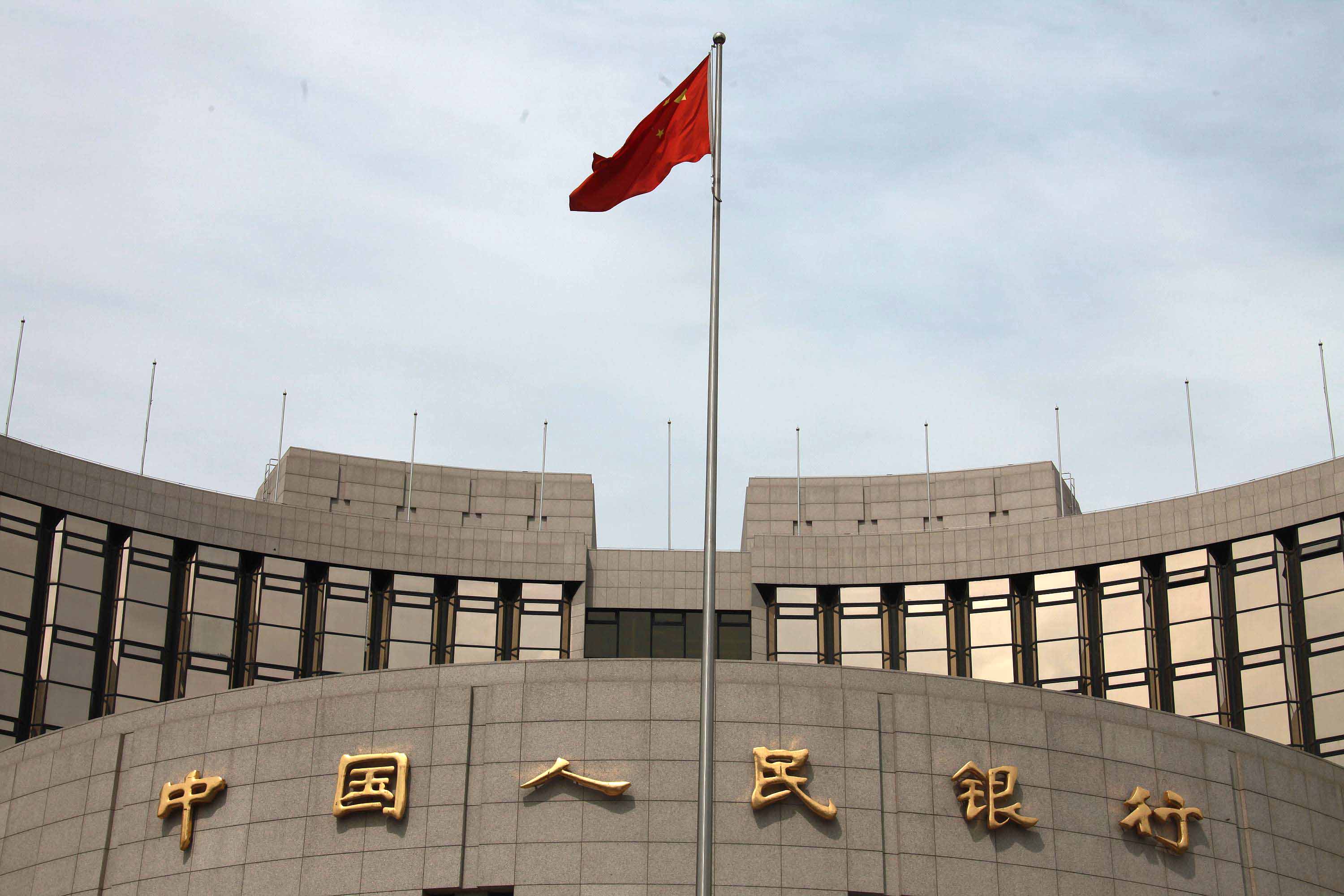 Photo taken on August 30, 2010 shows the exterior of the People's Bank of China in Beijing, capital of China. (Xinhua/Xing Guangli)
BEIJING, May 5 (Xinhua) -- China's central bank and banking regulator released jointly on April 29 a notification for domestic global systemically important banks (G-SIBs) to issue non-capital total loss-absorbing capacity (TLAC) bonds to enhance financial stability and guard against risks, reported Xinhua Finance citing news posted on website of the central bank.
The non-capital TLAC bonds, as the notification tells, refer to bonds not counted in a G-SIB's capital base but are sold by a G-SIB to satisfy the TLAC requirements. China's "big four" lenders, namely Bank of China, Industrial and Commercial Bank of China, Agricultural Bank of China and China Construction Bank have been identified as the G-SIBs for years.
Previously in October 2021, Chinese regulators issued TLAC rules requiring G-SIBs in China to hold a TLAC amount of 16 percent of risk weighted assets (RWAs) from January 1, 2025 and 18 percent of the RWAs from January 1, 2028.
On a global scale, non-capital TLAC bonds are important instruments for G-SIBs to build up capacity to meet the TLAC requirements. In China, it is a necessary vehicle to support domestic G-SIBs to satisfy relevant regulatory rules, also meaningful to reinforce the stability of China's financial system.
Usually, the TLAC refers to the total amount of capital and debt instruments that can absorb losses through write-downs or conversions into ordinary shares when G-SIBs enter the disposal stage. Qualified TLAC instruments include core Tier I capital, other Tier I capital, Tier II capital, and non-capital TLAC debt vehicles.
As the TLAC rules debuted last year show, qualified TLAC vehicles in China include both capital-boosting vehicles such as the common stocks, preferred stocks, perpetual bonds, and Tier II capital bonds, and non-capital debt instruments as well. (Edited by Duan Jing with Xinhua Silk Road, duanjing@xinhua.org)