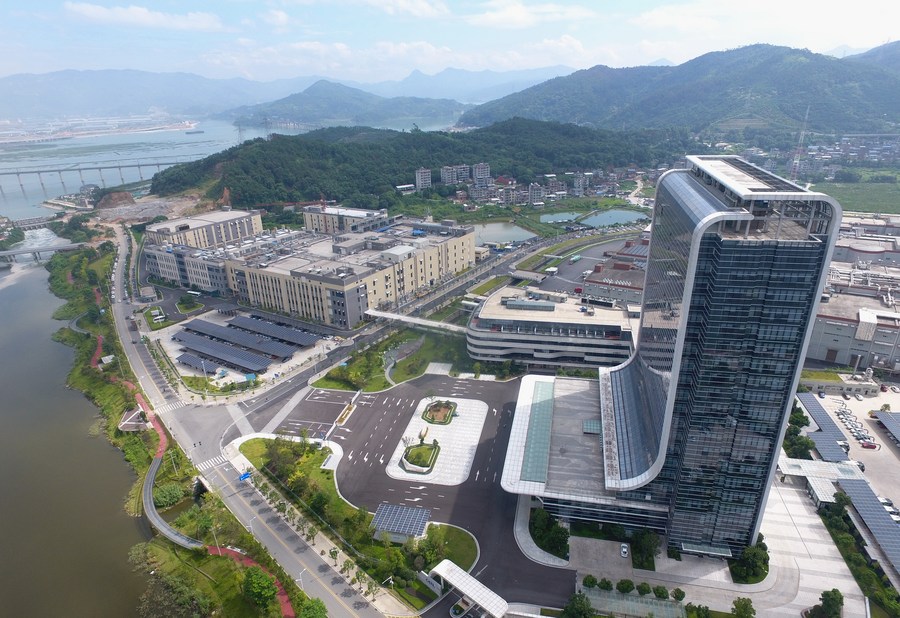 Aerial photo taken on Sept. 11, 2019 shows a part of Contemporary Amperex Technology Co., Ltd. in Ningde, east China's Fujian Province. (Xinhua/Lin Shanchuan)
BEIJING, April 22 (Xinhua) -- Contemporary Amperex Technology Co., Ltd. (CATL) pocketed some 15.931 billion yuan of net profits attributable to shareholders in 2021, up 185.34 percent over the previous year.
The leading automotive lithium-ion battery maker of China said on Thursday in its annual financial report that its revenue totaled 130.356 billion yuan in 2021, up 159.06 percent on year.
The company also announced a plan to build new energy battery production base in Xiamen city of east China's Fujian province, with total investment no more than 13 billion yuan. Power battery system and energy storage system production lines are to be constructed.
As the main source of revenue for CATL, sales of power battery systems last year totaled 91.491 billion yuan, up 132.06 percent on year.
The usage of CATL's power battery ranked the world's first from 2017 to 2021 consecutively, with its market share reaching 32.6 percent in 2021, according to SNE Research data.
Energy storage system sales also jumped 601.01 percent on year to 13.624 billion yuan in 2021, according to its report. (Edited by Zhong Xinpei, Niu Huizhe with Xinhua Silk Road, niuhuizhe@xinhua.org)