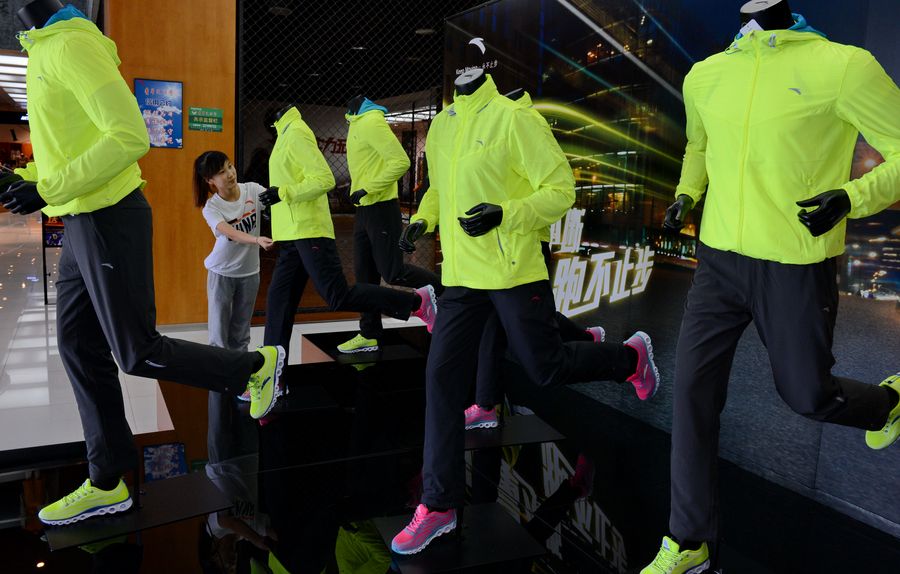 A working staff member works at a retail store of ANTA Limited, a leading sportswear company in China, in Jinjiang, southeast China's Fujian Province, Sept. 22, 2014. (Xinhua/Zhang Guojun)
BEIJING, July 8 (Xinhua) -- China's sportswear company ANTA announced its brand strategic goals for the next five years Thursday, in which clarified the company's ambition to invest more than 4 billion yuan in research and development in the next five years to strengthen its core capabilities in scientific and technological innovation, reported Xinhua-run Shanghai Securities News.
The company stated that it will strive to achieve a compound annual growth rate of 18-25 percent in the next five years. The online business will stand at a compound annual growth rate of more than 30 percent and account for 40 percent of its business in 2025.
It is learned that ANTA adheres to professionalism and brand improvement. Through measures such as improving global R&D system, accelerating DTC upgrades, digital transformation and promoting sustainable development, ANTA maintains its leading edge in the Chinese market in terms of sports technology research and development level, brand influence and market size.

(Edited by Bao Nuomin with Xinhua Silk Road, baonuomin@xinhua.org)