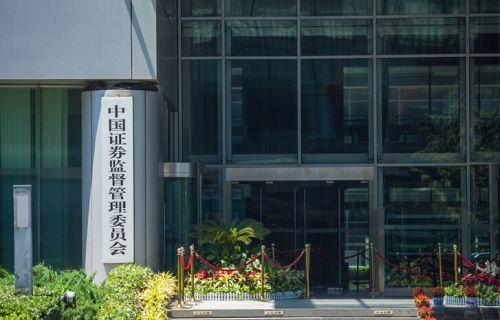 BEIJING, June 30 (Xinhua) -- China Securities Regulatory Commission (CSRC), the sector watchdog, released its revised rules on content and format requirement of information disclosed in the annual and semiannual reports of listed companies on Monday, reported Xinhua-run Xinhua Finance.
The amended rules, which invited public opinions from May 7 to June 7 and entered into effect upon releasing, maintain the frame structure of the past versions and contain six major changes in an effort to better protect investors.
In the new rules, requirements on both review procedures of regular reports and releasing of statement of objection by listed firms' directors, supervisors and senior management are added so as to materialize China's amended securities law and information disclosure management rules for listed companies.
For STAR Market- or ChiNext market-listed firms, they are required to disclose information targeting reflecting their competitiveness in related industries in their annual reports. If they did not profit when going public on the STAR Market or ChiNext market, they are required to disclose the reasons, influences and risks before realizing profitability. If a STAR Market- or ChiNext market-listed company has differentiated arrangements for voting rights, it shall disclose the implementation and changes of such arrangements and shareholders with the top 10 highest proportion of voting rights in the reporting periods in its annual reports.
The amended rules also require enterprise bond issuers, corporate bond issuers and China interbank bond market non-financial debt financing vehicle issuers to unveil situations about their bonds in special chapters in their regular reports. Contents for disclosure regarding situations about bonds of these issuers are also adjusted.
Pursuant to related delisting rules, business income deductions are required to be disclosed in listed companies' annual reports if their net profits before and after reduction of non-recurring items are below zero.
Apart from these, the amended rules include requirements for listed firms to disclose information about capital occupation and illegal guarantee, management and control of subsidiaries, voting rights delegation, and finance company connected transactions in their regular reports.
To support China's carbon peak and carbon neutrality goals and rural revitalization work, listed companies are encouraged to publicize their measures taken for reducing carbon emissions and the related effects, and efforts on rural revitalization and enhancing poverty alleviation achievements.
In a word, the newly-amended versions of rules on content and format of listed firms' annual and semiannual reports simplify the content for disclosure in report texts. (Edited by Duan Jing with Xinhua Silk Road, duanjing@xinhua.org)