BEIJING, June 21 (Xinhua) -- A total of 207 projects started construction in 16 cities in east China's Anhui Province on last Saturday, with a total investment of 104.14 billion yuan.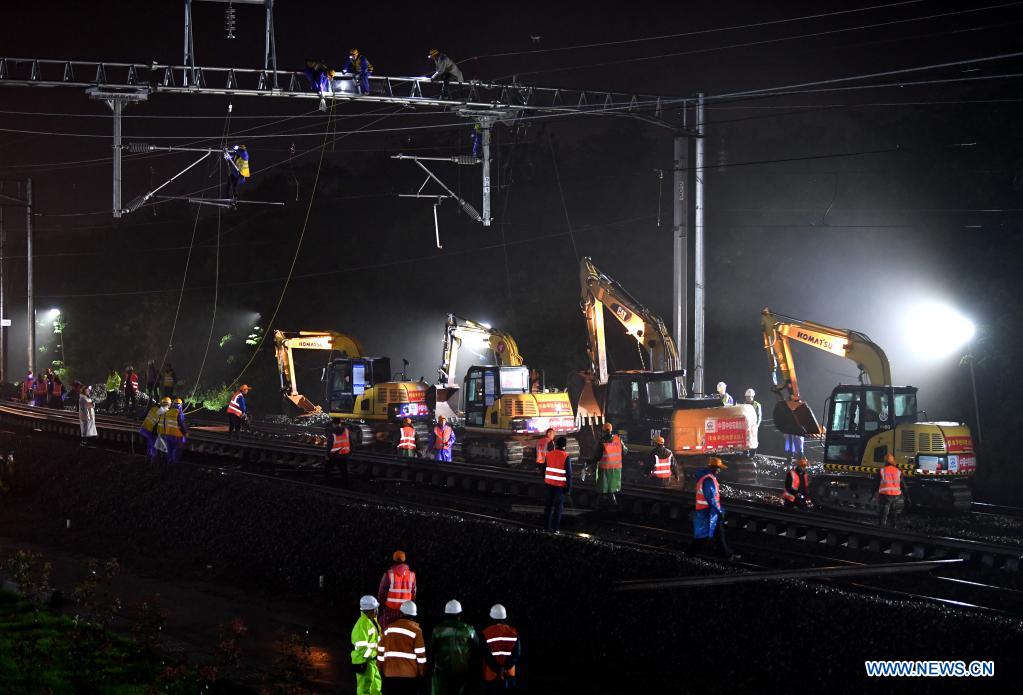 Photo: Railway builders work overnight to apply track upgrade of Shanghai-Chengdu high-speed railway in east China's Anhui Province, April 26, 2021.
According to relevant person in charge of Provincial Development and Reform Commission, these projects inaugurated this time involved in 11 industries including strategic emerging industries and traditional industry upgrading and transformation, with this year's planned investment of 22.13 billion yuan.

Maanshan, Chuzhou, and Hefei ranked top three cities in terms of investment amount in Anhui, with a total investment of 33.22 billion yuan, 11.64 billion yuan, and 10.42 billion yuan respectively.
(Edited by Bao Nuomin with Xinhua Silk Road, baonuomin@xinhua.org)