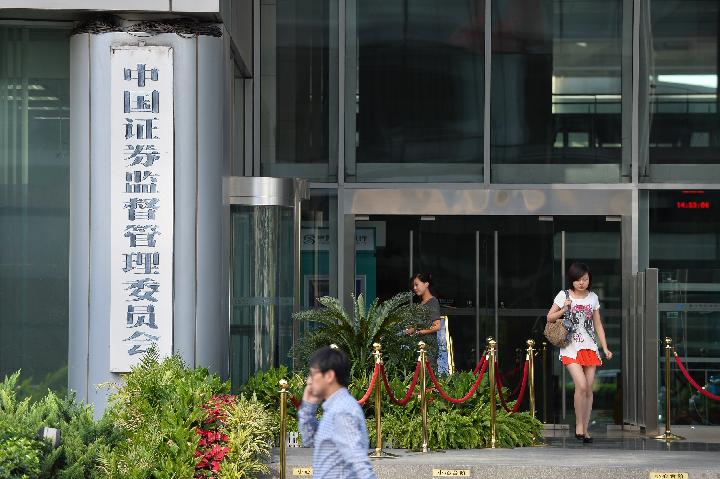 BEIJING, May 8 (Xinhua) -- China Securities Regulatory Commission (CSRC), the sector regulator, released new requirement files on information disclosure of firms with public securities offerings for public comments on Friday, reported Xinhua-run financial information platform Xinhua Finance.
CSRC formulated the two files, namely contents and formats of annual reporting and semi-annual reporting for firms with public securities issues, to further standardize information disclosure of listed companies and protect investors.
Since March 1, 2020, China's new securities law has been put into effect, under which information disclosure has been listed as an independent chapter and the scope of parties obliged for related information disclosure has been enlarged to better protection of investors.
In the Friday-debuted files for public comments, major changes from the past files cover optimizing chapters on management staff discussion and analysis, corporate governance and significant affairs disclosure, adding the new chapter on environment and social responsibility, adjusting the chapter on bond-related information disclosure and simplifying contents of regular reports to reduce information disclosure costs for listed firms.
Under the new rules, listed firms are required to combine industry development, business operation and other related information in analyzing reasons of main financial indicator changes in the third section - management staff discussion and analysis, of their regular reports.
The new rules also require detailed disclosure of duty fulfillment of the board of directors and its sub-special committees of listed firms, introduction of listed firms' internal control system construction and implementation and management and control over their subsidiaries, and newly-added disclosure of implementation and changes of voting rights difference arrangement.
Environment and social responsibility related information disclosure is added as a new chapter in the new rules, requiring listed companies to disclose administrative punishment due to environment related issues in their regular reports.
For significant affairs disclosure, listed firms shall disclose new irregular guarantee cases in their regular reports and in their semi-annual reports, the scope of capital tie-up disclosure is widened to include not only the controlling shareholders and affiliated parties, but also other affiliated parties.
For bond related information disclosure, the new files require a larger scale of information disclosure obligors, with firms which issue enterprise bonds, corporate bonds and non-financial corporate debt financing tools on China's interbank bond market obliged to disclose situations about their bonds outstanding by the approved publication dates of their regular reports. Enterprise bonds refer to bonds sold by state-owned or controlled enterprises or institutions under the central government departments in China while corporate bonds are bonds sold by other types of companies. (Edited by Duan Jing with Xinhua Silk Road, duanjing@xinhua.org)