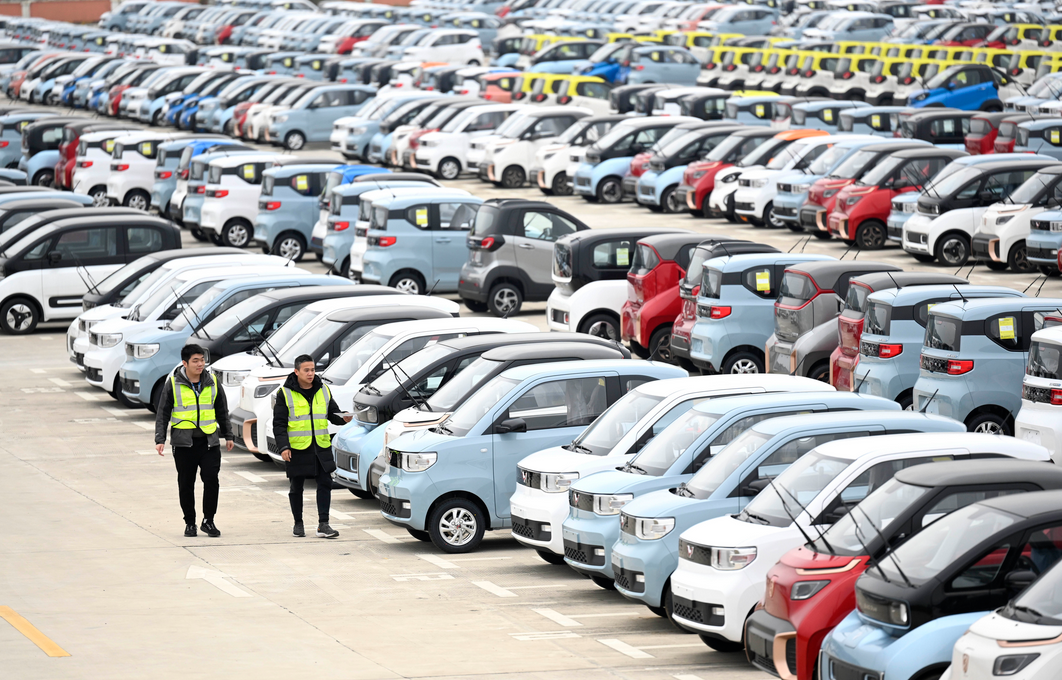 BEIJING, April 30 (Xinhua) -- South China's Guangxi Zhuang Autonomous Region recently introduced various measures aimed at promoting the development of its characteristic industries during the 14th Five-Year Plan period (2021-2025), reported by Chinanews.com on Thursday.
Guangxi plans to implement innovation-driven development and industrial development strategies, carry out action plans for the development of characteristic industrial clusters and high-quality agricultural green development, and implement industrial infrastructure reengineering and industrial chain upgrading projects.
Since the 13th Five-Year Plan launched, Guangxi has optimized its industrial structure and improved its development level. The output of passenger cars, construction machinery, internal combustion engines, electrolytic copper, and alumina oxide all entered the top five in China, said Huang Wenchuan, deputy director of the Development and Reform Commission of Guangxi Zhuang Autonomous Region.
At present, Guangxi's characteristic industrial cluster has basically formed with 10 industries of 100 billion yuan, of which the output value of food and metallurgy industries exceeded 200 billion yuan and output value of automobiles, non-ferrous metals, petrochemicals, machinery, electronics, electricity, building materials, papermaking and wood processing industries exceeded 100 billion yuan.
In terms of the construction of modern characteristic agriculture, Guangxi has successfully formed six industrial clusters of 100 billion yuan in grain, cane sugar, fruits, vegetables, fisheries, and high-quality livestock, three industrial clusters of 50 billion yuan in sericulture, traditional Chinese medicine, and high-quality poultry and a batch of industries of more than tens of billions.
During the 14th Five-Year Plan period, Guangxi will build a new pattern of industrial development, strengthen the key industry chains such as automobiles, machinery, electronic information and new metal materials, and cultivate two trillion-yuan industrial clusters of advanced equipment manufacturing and new materials.
In terms of the agriculture development, Guangxi will speed up the promotion of its modern characteristic agriculture and implement key projects for the high-quality development of modern characteristic agriculture.
(Edited by Gao Jingyan with Xinhua Silk Road, gaojingyan@xinhua.org)