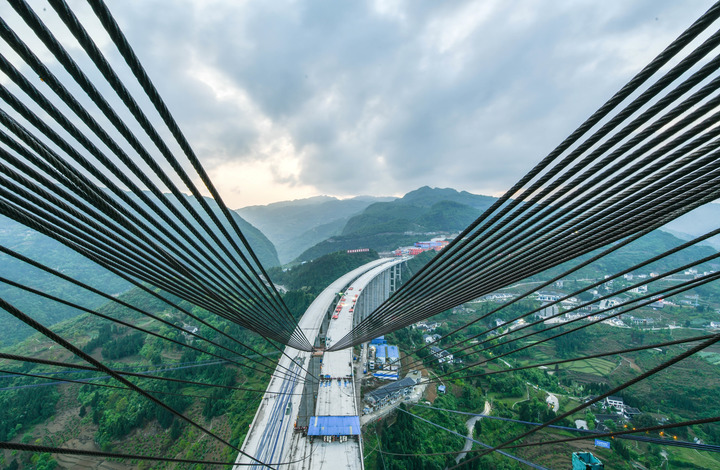 BEIJING, April 25 (Xinhua) -- China's Shanghai Stock Exchange (SSE) and Shenzhen Stock Exchange (SZSE) accepted applications of four publicly-offered infrastructure real estate investment trusts (REITs) as the first batch on April 23, reported Xinhua-run China Securities Journal on Sunday.
The move marked another step for China's capital market to serve the real economy as China's securities watchdog accepted registration applications of the four infrastructure REITs.
Publicized prospectuses of the four REITs showed that the infrastructure project companies related to the four REITs boast stable and sound profitability.
Market watchers predicted that this batch of infrastructure REITs may be listed for trading on the two bourses as early as in mid June, ushering in new giant targets of investment for investors.
Two of the four infrastructure REITs applications were filed by Zheshang Asset Management Co., Ltd. and GFund Management Co., Ltd. and handled by SSE. The underlying infrastructure projects are both expressways located in the Yangtze River Delta and the Yangtze River Economic Belt.
Zheshang Asset Management's infrastructure REIT has the highway tolls and leasing business incomes related to the Shanghai-Hangzhou-Ningbo expressway as its base assets. From 2018 to 2020, the revenues of the base assets were 536 million yuan, 586 million yuan and 457 million yuan respectively.
The Chongqing section of the Chongqing-Suining (Sichuan Province) expressway is the underlying project of GFund Management's infrastructure REIT and the related project company earned revenues of 608 million yuan, 703 million yuan and 578 million yuan from 2018 to 2020 and net profits of 129 million yuan, 260 million yuan and 271 million yuan, repectively.
For SZSE, the two filed infrastructure REITs are located in the Beijing-Tianjin-Hebei area and Guangdong-Hong Kong-Macao Greater Bay Area.
The AVIC Fund Management Co., Ltd. is the fund manager of one of the SZSE-accepted infrastructure REIT, whose underlying project is a biomass power generation and refuse disposal project situated in Mentougou district of Beijing. The project company made 392 million yuan, 431 million yuan and 360 million yuan of revenues and 66.41 million yuan, 85.62 million yuan and 53.74 million yuan of net profits from 2018 to 2020.
For the other one, Bosera Asset Management Co., Ltd. is the fund manager and the base assets are Shekou Net Valley industrial park in Nanshan district of Shenzhen City, south China. Its project company realized revenues of 133 million yuan, 132 million yuan and 115 million yuan and net profits of 61.37 million yuan, 65.36 million yuan and 53.53 million yuan in last three years.
Within 30 days since acceptation, SSE and SZSE are expected to answer with the initial written replies for the four closed-end infrastructure REITs. (Edited by Duan Jing with Xinhua Silk Road, duanjing@xinhua.org)