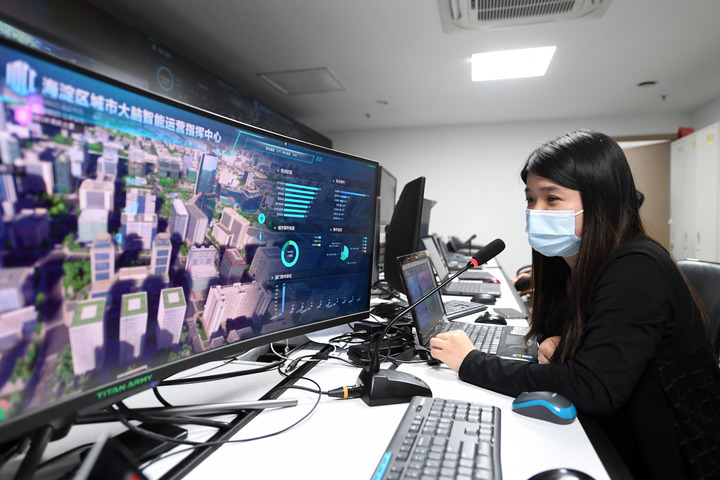 A staff member works at the Intelligent Operations Command Center in Haidian, Beijing, capital of China, Feb. 24, 2021. (Xinhua/Ren Chao)
BEIJING, April 1 (Xinhua) -- Beijing's Haidian District, the capital city's tech hub recently rolled 38 detailed measures to support scientific and technology innovation in the area, reported CCTV news Thursday.
As an important step to promote sci-tech innovation in the China (Beijing) Pilot Free Trade Zone (FTZ), the measures mainly focus 10 areas, with artificial intelligence (AI), intelligent connected vehicles, e-sports and gaming as key development sectors.
According to the policy, priorities will also be given to supporting innovation in core technologies such as AI chips and core algorithms, and subsidies worth up to 3 million yuan will be given to enterprises with new research and development (R&D) projects.
Haidian district will also offer preferential policies on housing and household registration to attract higher level talents.
(Edited by Jiang Feifan with Xinhua Silk Road, 346129473@qq.com)