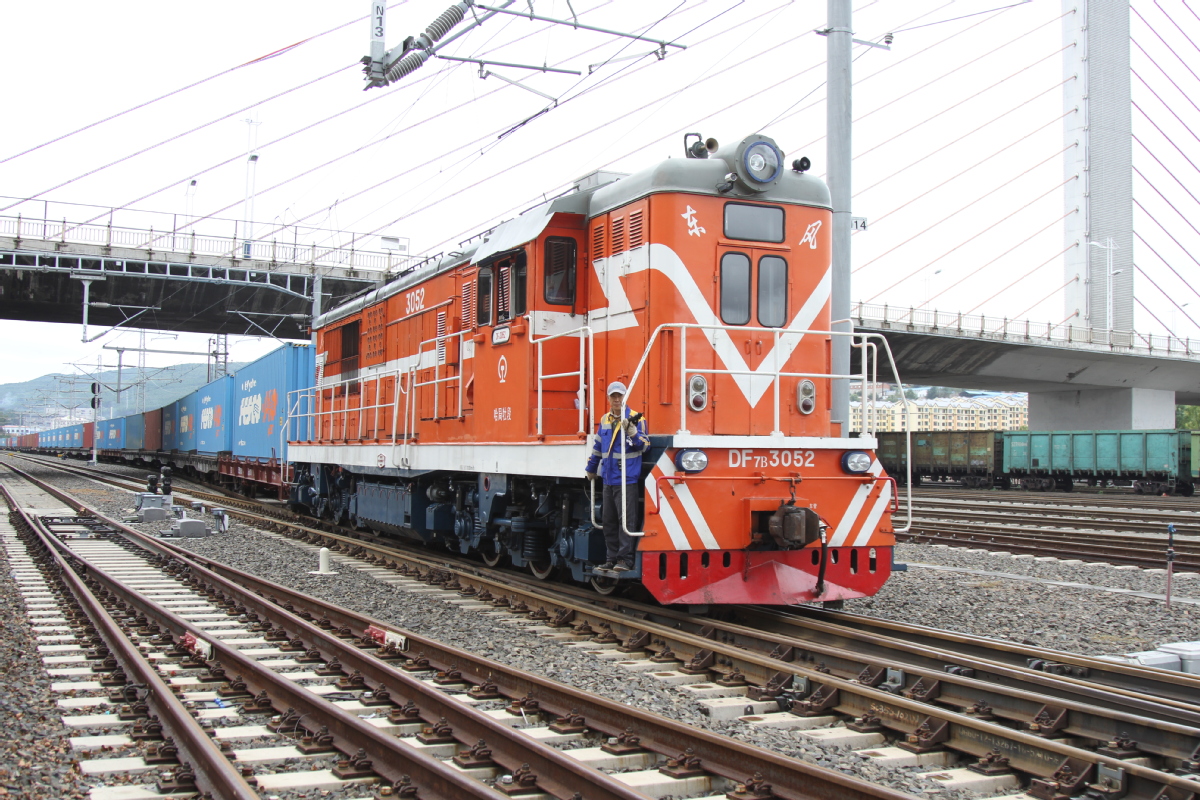 A China-Europe freight train prepares to leave Suifenhe, Heilongjiang's largest land border port on Monday. (Photo from chinadaily.com.cn)
BEIJING, Jan. 26 (Xinhua) -- A record number of 220 inbound and outbound China-Europe freight trains passed through Suifenhe, the largest land border port in northeast China's Heilongjiang Province in 2020, up 83.3 percent year on year, according to the local customs.
The number of cargoes transported by the freight trains surged 153.6 percent year on year to 18,888 TEUs despite the impact of the COVID-19 epidemic.
The local customs in Suifenhe has stepped up efforts to facilitate policy support for the freight train operators to streamline customs clearance, ensuring timely transport of the freight trains.
(Edited by Jiang Feifan with Xinhua Silk Road, 346129473@qq.com)