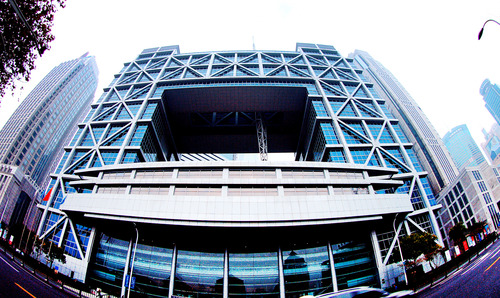 BEIJING, Jan. 25 (Xinhua) -- China's Shanghai Stock Exchange (SSE) and Shenzhen Stock Exchange (SZSE) unveiled directives on index funds developing to reinforce respective regulation and supervision over the business, reported Xinhua-run Xinhua Finance on January 22.
The two directives, as announcements of SSE and SZSE showed, will enter into force as from February 1, 2021.
According to the directives, fund managers mulling developing index funds that are planned to list on SSE or SZSE for trading and whose indexes tracked are non-broad-based stock indexes, the indexes tracked should contain no less than 30 component stocks.
Under the same circumstances, the indexes tracked by the mulled index funds should rein in weighting of an individual component stock under 15 percent and the aggregate of the top five component stocks at no higher than 60 percent.
The stock indexes tracked by the index funds mulled shall be in existence for no shorter than six months except for index funds acknowledged by China Securities Regulatory Commission (CSRC), the sector watchdog.
Apart from these, the stock indexes tracked should have such component stocks whose average daily turnover in the past one year shall rank within the top 80 percent of all tradable stocks on SSE or SZSE if their combined weightings exceed 90 percent. (Edited by Duan Jing with Xinhua Silk Road, duanjing@xinhua.org)