BEIJING, Jan. 15 (Xinhua) -- China's General Administration of Customs has recently changed the English name of Chinese distilled spirits into Chinese Baijiu in Customs Import and Export Tariff, which takes effect from January 1, 2021.
This move shows the world's attention on China's Baijiu industry and has a positive effect on expanding the international influence of Chinese Baijiu.
In recent years, the "going global" strategy of Chinese Baijiu has been occupying an important position in the development plan of Chinese liquor brands.
Xifeng, with a 3,000-year technology inheritance, is one of the four time-honored Chinese liquor brands well received home and abroad.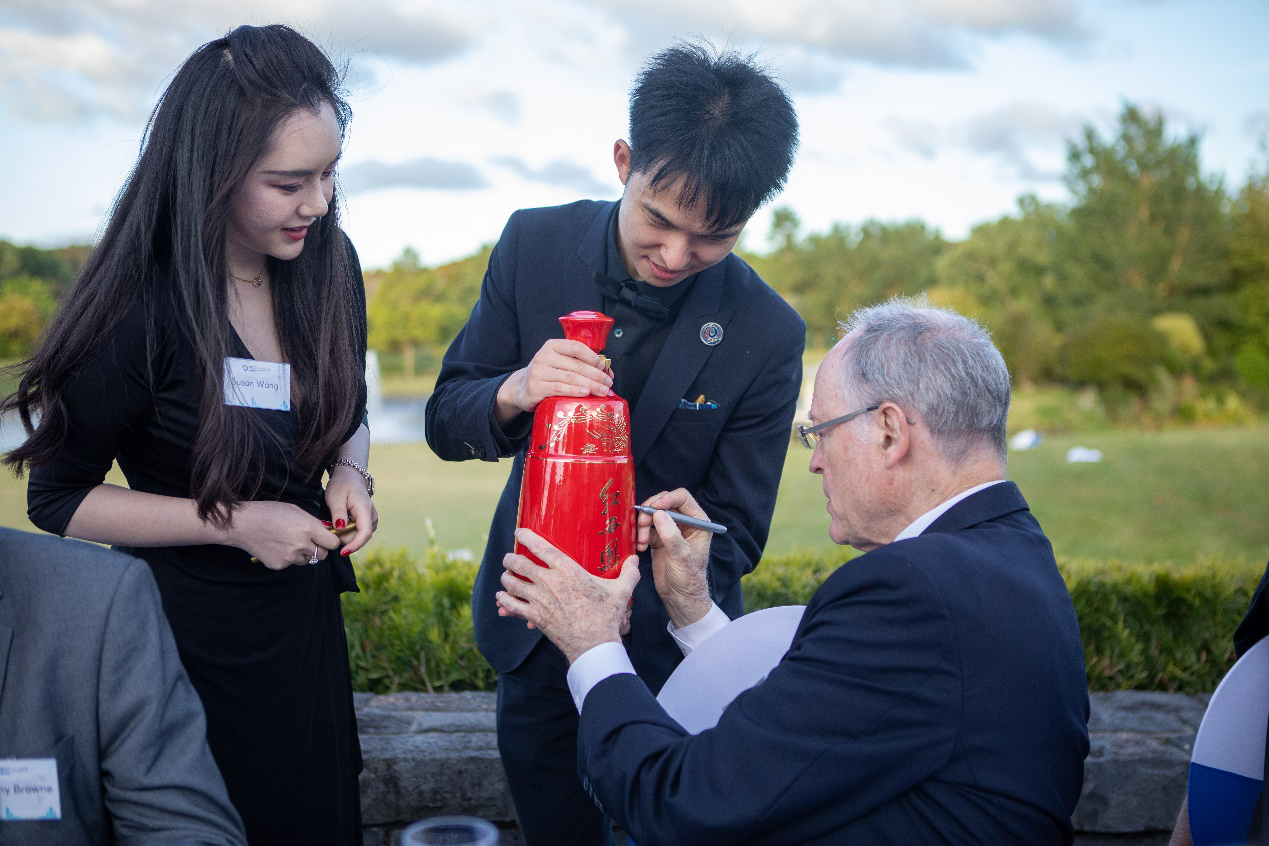 Photo: Dr. Don Brash, former Governor of the New Zealand Reserve Bank, Chairman of ICBC (New Zealand), signs on a bottle of Red Xifeng liquor at the NEXT Summit (Sky 2020) on November 25, 2020.
Taking the advantages of the location in the Belt and Road construction and the abundant cultural resources in China's Shaanxi Province, Xifeng continuously expands the international market by leveraging various high-end platforms and using traditional culture as a carrier.
During the 3rd NEXT Summit held in Dubai in 2019, Red Xifeng, a high-end product of Xifeng Liquor, debuted at the welcome dinner of the event. Ban Ki-moon, former Secretary-General of the United Nations (UN), and other 59 guests including politicians, business elites, academic representatives and journalists from different countries and regions tasted the Red Xifeng and highly praised its excellent quality and delicious taste.
Since 2020, Xifeng has made efforts in channels and brands to accelerate its international layout. By signing contracts with many overseas distributors and reaching cooperation intentions with many foreign merchants, Xifeng is gradually expanding its overseas market. At the same time, Xifeng is also working on making it into a bridge for overseas to better understand Chinese Baijiu culture.
Chinese Baijiu is an important carrier of Chinese cultural inheritance and innovation, and many Chinese liquor enterprises are going aboard not only for branding and market exploration, but also for introducing the Baijiu culture and Chinese culture to the world, said Zhang Zheng, chairman of Xifeng Group, noting that Xifeng Liquor aims to promote the Chinese famous Baijiu globally, and highlight the Chinese brand on the world stage.
With the strengthened Sino-foreign exchanges and cooperation, and the continuous development of the Belt and Road construction, the internationalization of Chinese Baijiu will reach a higher level of development.
It is believed that Chinese Baijiu with the new English name will give new meaning for products through cultural integration, strengthen exchanges with language that foreign consumers can understand, expand Chinese brand's influence, and win international recognition.
(Edited by Gao Jingyan with Xinhua Silk Road, gaojingyan@xinhua.org)