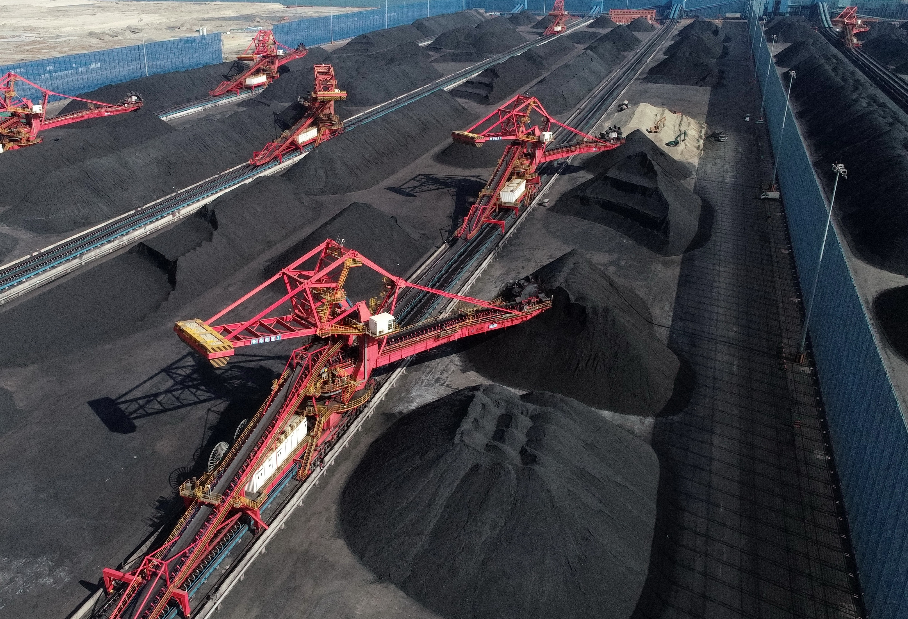 BEIJING, Dec. 2 (Xinhua) -- China is expected to have a tight balance between supply and demand of the coal next year, as the country's economic recovery will accelerate further, inevitably driving a new round of demand for coal consumption, according to Zhang Hong, spokesperson for the China National Coal Association (CNCA).
Zhang made the remarks at a briefing about 2021 China Coal Trade Conference on Tuesday.
The conference is scheduled to kick off in Taiyuan, capital city of north China's Shanxi, a coal-rich province, from December 8 to 10.
At the conference, large coal producers will sign medium and long-term coal supply contracts with the users, which is expected to see the amount of the coal exceed 1 billion metric tons (tonnes), according to Feng Yu, vice president of China Coal Transportation and Distribution Association.
Feng said that the pricing mechanism for the medium and long-term contracts remain unchanged, namely, "base price + fluctuation", and the base price is still 535 yuan per tonne.
Zhang believed that the amount of the coal included in the current medium and long-term contracts accounts for more than 70 percent of the national coal market, which has stabilized the coal market to a certain extent and avoided the big turbulences.
According to CNCA, the national coal consumption from January to October this year was about 3.24 billion tonnes, down 0.8 percent year on year. The cumulative output of raw coal produced by the coal enterprises above the designated size amounted to 3.13 billion tonnes, an increase of 0.1 percent year on year. (Edited by Hu Pingchao with Xinhua Silk Road, hupingchao@xinhua.org)