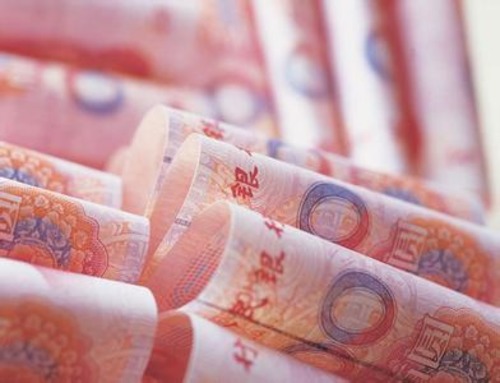 BEIJING, Oct. 30 (Xinhua) – The fading out of countercyclical factor in the quotation model of central parity rates of Renminbi (RMB) against U.S. dollar may have limited influence on RMB exchange rate in the short term, Zhang Wei, chief researcher with Kunlun Health Insurance's asset management center told Xinhua Wednesday.
On Tuesday, secretariat of the Self-Regulatory Framework (SRF) on China's foreign exchange market, a mechanism in charge of setting self-regulatory rules of RMB central parity rate quotation behavior, announced that part of the central parity rate quotation banks for RMB against U.S. dollar will gradually cancel the use of countercyclical factors in near future.
As Zhang pointed out, there still has some room for the RMB exchange rate to increase in the short term. For the long run, RMB exchange rate is likely to face a two-way fluctuation.
Zhou Hao, senior economist at Commerzbank of Germany, believed that from a purely technical point of view, the fading out of the countercyclical factor has little impact on the RMB central parity rates.
Zhou said that in the following period, the RMB index may weaken to a certain extent, but the trend of the exchange rate of U.S. dollar against RMB will still depend on the economic fundamentals and the outlook of the U.S. dollar.
According to the research report recently released by Goldman Sachs, China's economic growth was better than other countries in the past months. The report shows that, the main reason for the rapid appreciation of the RMB exchange rate recently was the widening interest rate gap between China and the United States.
The report pointed out that China's policy maker seized the opportunity to promote market interest rates to drive the exchange rate, thereby accelerating the internationalization process of RMB. (Contributed by Han Jie & edited by Duan Jing with Xinhua Silk Road, duanjing@xinhua.org)