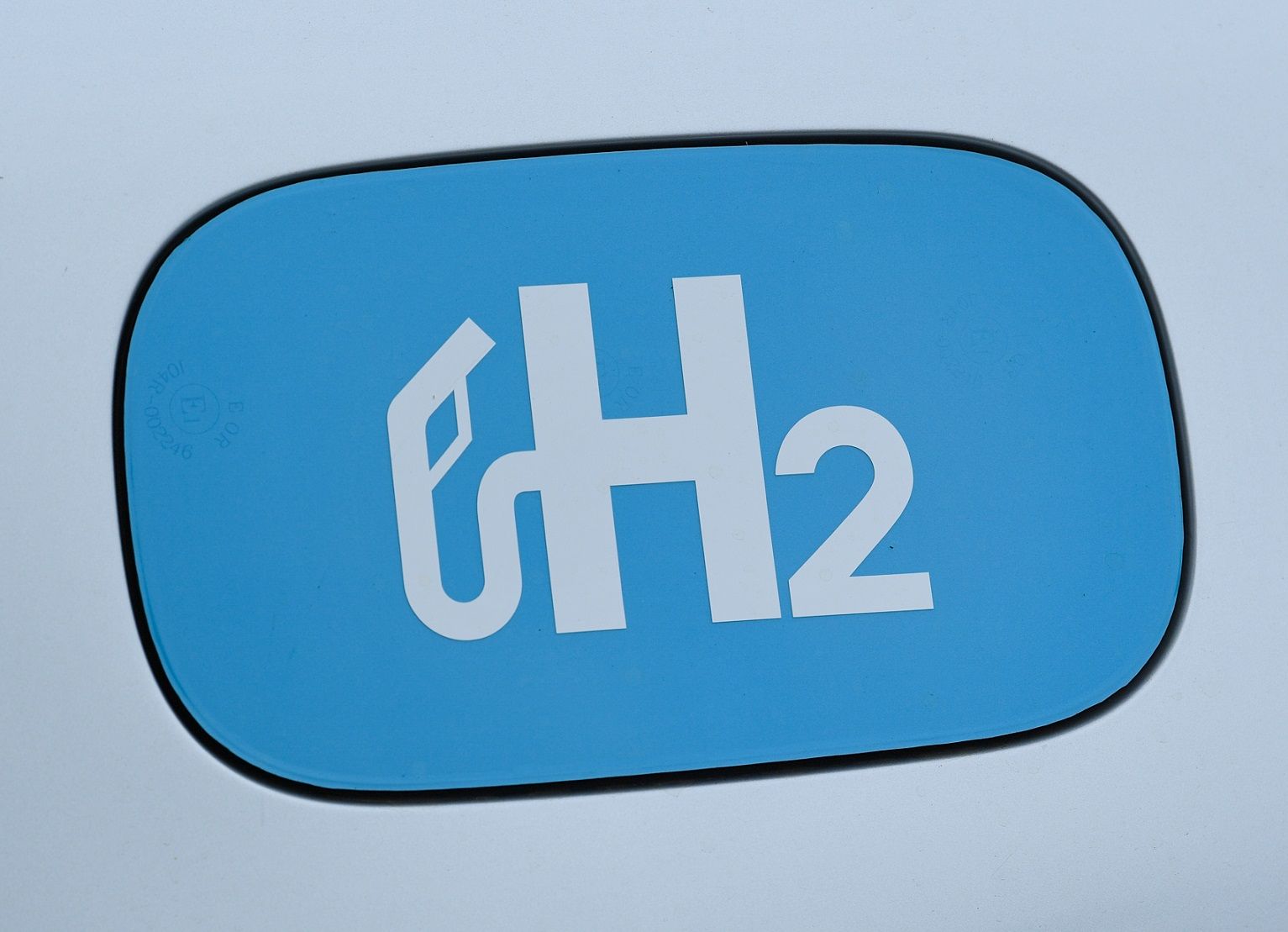 The chemical element "H2" for hydrogen can be seen on a tank cap of a car powered by hydrogen. (picture alliance/dpa)
The German government is supporting the establishment of a regional hydrogen economy on the west coast of the northern German state of Schleswig-Holstein with funding of 30 million euros. The "West Coast 100" consortium announced on Monday in Hemmingstedt that they had received a corresponding funding notice from the Federal Ministry of Economics. The 10 partners of the consortium want to produce green hydrogen from wind power, transport it via the gas network, use it in industrial processes and interlink different material cycles within an existing infrastructure. A total of 89 million euros will be invested in the project.
The project on the west coast was one of the 20 winners in the Ministry of Economics' "Real laboratories of the energy turnaround" ideas competition over a year ago. It is now the first project in Germany to receive the funding notification. This is intended to test the exit of heavy industry, mobility and the energy sectors from the carbon economy under real conditions on an industrial scale. The consortium wants to establish a total electrolysis capacity of 700 megawatts for the production of hydrogen. The first project is a 30-megawatt electrolyzer. The partners expect to gain insights into the operation, maintenance, control and grid serviceability of the plant.

Notice: No person, organization and/or company shall disseminate or broadcast the above article on Xinhua Silk Road website without prior permission by Xinhua Silk Road.