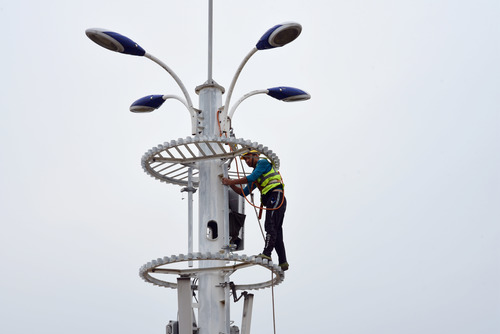 BEIJING, Aug. 3 (Xinhua) -- Central China's Hunan Province built up 10,986 5G base stations in the first half of the year, accounting for 54.8 percent of Hunan's annual construction plan, according to the local authority, reported Hunan Daily Saturday.
Since 2019,a total of 13,586 5G base stations have been constructed in Hunan, and it plans to complete the construction of over 22,000 5G base stations this year.
Hunan has released 30 typical 5G application scenarios, mainly focused on industrial Internet, automatic drive, video, cultural and creative industries, energy, power, office, education, and medical.
In the meantime, 5G applications have entered different aspects of Hunan's industrial enterprises, such as design, production, management and service.
The province is expected to see the output of 5G-related industries exceed 100 billion yuan by 2021, driving the scale of the digital economy to 400 billion yuan.
(Edited by Jiang Feifan with Xinhua Silk Road, 346129473@qq.com)